---
DUmmie FUnnies 03-16-07 ("10-Point Plan for Rebuilding the United States after Bush's Destruction")
DUmmie FUnnies ^ | March 16, 2007 | Michael D. Rectenwald, Ph.D. and PJ-Comix


Posted on 03/16/2007 6:37:12 AM PDT by PJ-Comix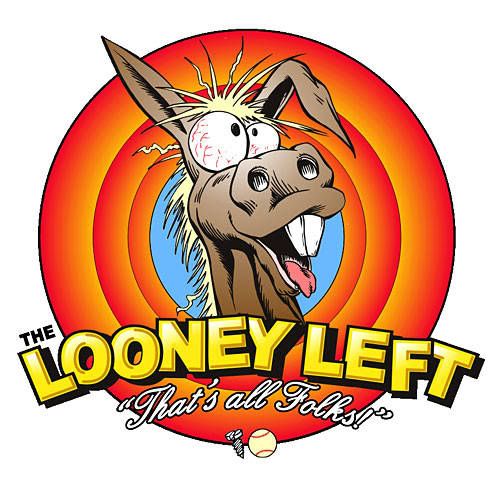 I love the response from the Left when we show what they are really like. It consists of outrage about daring to question their patriotism. However, take a look at this PLAN put forth by Michael D. Rectenwald, Ph.D. who WORKS in the Robotics Institute at Carnegie Mellon University. The dopey Rectenwald "Plan" basically consists of Chekhist revenge against the Republicans. May we NOW question your patriotism? Apparently this clown Rectenwald has made the rounds of the various talk shows in the past including Scarborough Country on MSNBC and Alan Colmes' radio show. What is interesting is that what Rectenwald proposes is what many university professors and media types think but dare not say (yet) in public. So let us now read of Rectenwald's BDS plan of revenge against Republicans in Bolshevik Red while the commentary of your humble correspondent, wondering if Carnegie Mellon University has a psychiatric institute, is in the [brackets]
10-Point Plan for Rebuilding the United States after Bush's Destruction
[10-Point Plan for Rebuilding your Sanity after Severe BDS Attack.]
Bush has blown up the world. Now the onus is on Democrats to say how they would put it back together. Nice move.
[Bush blowed up the world! He blowed it up real good!]
I say, resist and tell it like it is. The war and the domestic crisis are the messes that Georgie made. Here are the steps I suggest to remedy this terrible situation.
[Shrinks are standing by.]
1. Tell the people that George Bush and his friends are killers, liars, and thieves and that not only shouldn't they listen to him and them, but that they all belong in jail.
[That fairy tale is already being told in numerous leftwing blogs. In fact, that is the theme of about every other thread in DUmmieland.]
2. Get George and his friends out of the way -impeach, or if no time, wait till election-then put them in prison where they belong. No more reason to be afraid of what they say, calling opposition 'cut-and-run' Democrats. Let them say it from prison and see if they can 'cut-and-run' from behind bars.
[Straight to prison. Do not pass "Go" (unneccessary trials).]
3. Get the people he deployed to the disaster out of the disaster.
[Is that you, Jack Murtha?]
4. Rebuild the US first. Rebuild the schools, roads, infrastructure, housing, education system, medical insurance and other needs neglected by the Republicans over the last eight years, as they went on their killing spree and spent all of our money.
[Should we also rebuild Carnegie Mellon University where they actually pay nutcases like you?]
5. After cooling the Republicans by arresting most of them and shutting their stupid mouths forever, start working on reversing Global Warming.
[Won't there be even more Global Warming caused by the prison power needs involved in incarcerating tens of millions of EVIL Republicans?]
6. Revoke all the tax cuts made by the criminal Bush clan.
[How about if we just revoke your Carnegie Mellon salary?]
7. Remove all the "Justices" put in place by the Bush clan, including on the Supreme Court.
[Damn the Constitution! Full speed ahead...to Bolshevism!]
8. Abolish all the bullshit programs put in place by Bush clan, including Medicaid "reform" and the provisions attached to the 'no-child-left-behind' scam. Surely Bush was left behind.
[Were you part of the "mind-left-behind" scam?]
9. Consider the possibility that the Republican ideology contravenes the Constitution because its policies and beliefs endanger the well-being of the people. Consider making the Republican Party illegal.
[That would be a dream leftwing Constitutional Amendment. Abolition of Republicans.]
10. Start a party that opposes the Democratic Party from the left of the Democratic Party and makes the Republican Party a detestable relic of the past akin to the slave-holding Southern rebels.
[I'm wishing that your Carnegie Mellon job become a detestable relic of the past.]

---
TOPICS: Humor
KEYWORDS: bds; michaelrectenwald
---
Navigation: use the links below to view more comments.
first previous 1-20, 21-40, 41-60, 61-72 last
---
---
---
---
---
---
---
---
---
---
---
---
---
Navigation: use the links below to view more comments.
first previous 1-20, 21-40, 41-60, 61-72 last
---
---