---
Not A Joke...UN Security Council To Meet On Climate Change
Flopping Aces ^ | 02-15-13 | Curt


Posted on 02/15/2013 4:34:27 PM PST by Starman417
Is the Security Council meeting on this news?
North Korea has told its key ally, China, that it is prepared to stage one or even two more nuclear tests this year in an effort to force the United States into diplomatic talks with Pyongyang, said a source with direct knowledge of the message.

Further tests could also be accompanied this year by another rocket launch, said the source who has direct access to the top levels of government in both Beijing and Pyongyang.

The isolated regime conducted its third nuclear test on Tuesday, drawing global condemnation and a stern warning from the United States that it was a threat and a provocation.
No country is more interested in the results of the North's nuclear program, or the Western reaction, than Iran, which is pursuing its own uranium enrichment program. The two countries have long cooperated on missile technology, and many intelligence officials believe they share nuclear knowledge as well, though so far there is no hard evidence.

The Iranians are also pursuing uranium enrichment, and one senior American official said two weeks ago that "it's very possible that the North Koreans are testing for two countries." Some believe that the country may have been planning two simultaneous tests, but it could take time to sort out the data.
Iran recently sought to acquire tens of thousands of highly specialized magnets used in centrifuge machines, according to experts and diplomats, a sign that the country may be planning a major expansion of its nuclear program that could shorten the path to an atomic weapons capability.

Purchase orders obtained by nuclear researchers show an attempt by Iranian agents to buy 100,000 of the ring-shaped magnets — which are banned from export to Iran under U.N. resolutions — from China about a year ago, those familiar with the effort said. It is unclear whether the attempt succeeded.
Nope, instead they are meeting to discuss wealth distribution...er, I mean climate change!
On Friday, the UN Security Council will meet to consider the security implications of climate change. Council diplomats will hear from the secretary general, a top World Bank official, a leading climate expert, and representatives of island states most directly affected. For the assembled diplomats, it promises to be chock full of information.
Not only do we have the UN Security Council meeting on climate change but we also have House Democrats wasting taxpayers time on this nonsense:
A group of House Democrats labeling themselves the Safe Climate Caucus held a press conference today to warn that if Congress does not address global warming, the country could face dire consequences, including detrimental effects to California wines and an end to Vermont skiing.

One Democratic representative even worried that global warming could destroy the state of Maryland.

"If we do nothing about what is happening, it will destroy our economy, it will destroy our state, and it will have a broad impact not just here in this country but around the world," Maryland Rep. Donna Edwards (D-Md.) said at a press conference on Capitol Hill on Friday.
Did Al Gore send out the ManBearPig bat signal or something? Lets meet, plan, waste time and money discussing something that has been happening since this rock we call earth came to be.
(excerpt) Read more at floppingaces.net...

---
TOPICS: Government; Politics; Science
KEYWORDS: agw; blogpimp; climate; un



---
To: Starman417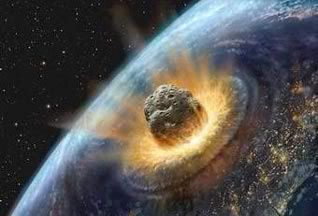 This is a LOT more likely to end us here on earth than Gore-Bull Warming and with enough resources in space we can actually prevent this...

---
To: Starman417
I hope they get hit by a meteor.
3
posted on
02/15/2013 5:44:24 PM PST
by
TigersEye
(The irresponsible should not be leading the responsible.)
---
To: Starman417
First we didn't believe that Climate change would kill us because it's all bullshit.
Now I suppose they'll change up and threaten to kill us if we don't believe CC will.
Either way they look at it they want to kill us if they cannot control us.
Kick their butts to Canada or NK, I don't care. Just get them out of the USA.

---
FreeRepublic.com is powered by software copyright 2000-2008 John Robinson