---
Pcottraux's Friday FReeptoon
March 17, 2006 | pcottraux


Posted on 03/17/2006 3:01:53 PM PST by pcottraux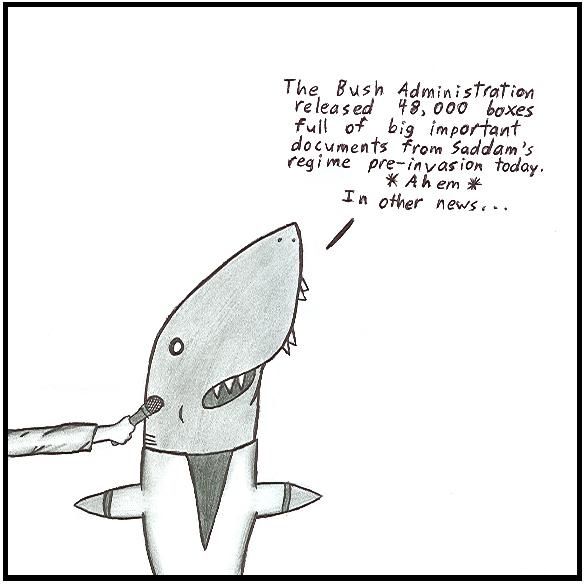 And the Dinklemeyer:
It is my privilege to now introduce to you, my readers, with the third major character to appear in the Dinklemeyer cartoons: MEET…Freddy's Dad.
This strip concludes the "deathball story" that's been going on for a few weeks, and introduces the Dad.
Freddy's Dad is a fun character and almost as funny as the talking pig. He's rarely named in the strip, but his full name, as a trivia matter, is Dockie-Pierre Dinklemeyer, a sort of weird mix of my Grandfather's nickname and my Dad's middle name. But mostly I'll just refer to him as "Freddy's Dad."
I didn't want the dad to be like Freddy. He's a goofy, funny middle-aged man who's just a little eccentric yet strangely down-to-earth. The most notable features about him are not only that he's somewhat sarcastic, but that he's also a big-time practical joker. We'll see more of that in the future.
For example, in this partical strip (I'm not sure what he's sitting in; I guess it's some sort of poorly-drawn recliner), you can't be too sure if he's being serious or not. I have a good feeling he does notice Freddy's beaten condition but is pretending not to.
Freddy's Dad is, unfortunately, modeled after my own. He's sort of the side of my Dad that people don't see in public (my Dad in public is polite, serious, and very well-mannered).
The three main characters I've now introduced in the strip…Freddy, the pig, and Freddy's Dad, are the only main characters to last till the end. Oddly, I desperately wanted to create a Mom character but never got around to doing it. I couldn't figure out how Freddy's Mom would look. She does make appearances off-panel, so to speak, so we do know that she exists. And she may be as crazy as the old man.
But I'm getting ahead of myself. That's for later.

---
TOPICS:
Humor
KEYWORDS:
freeptoons
---
Navigation: use the links below to view more comments.
first 1-20, 21-40, 41-60, 61-75 next last
---
---
---
---
---
---
---
---
---
---
---
---
---
---
---
---
---
---
---
---
---
Navigation: use the links below to view more comments.
first 1-20, 21-40, 41-60, 61-75 next last
---
---