---
To: fewz
LOL
One of these days, I may declare a Hug Your Pooch Day.
We've had a rabbit hanging around .... my dogs are fenced so the rabbit acting like he owns the vineyard drives Millie and Max crazy. When they start barking, it takes awhile to discover they are only barking at a rabbit that is out of reach.
Hope you had a great Hug Your Cat Day. :)
2,219
posted on
05/31/2008 6:35:45 AM PDT
by
JustAmy
(I wear red every Friday, but I support our Military everyday!!)
---
To: Billie; dutchess; GodBlessUSA; JustAmy; deadhead; jaycee; LUV W; mathluv; DollyCali; Dubya; Gabz; ..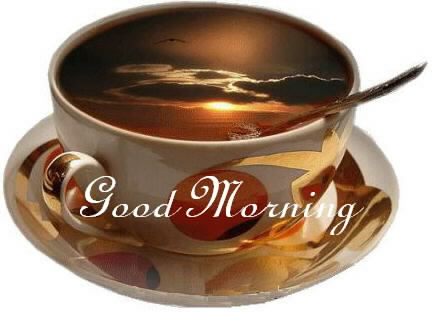 Freep mail me to be on or off the Daily Bread ping list
May 31, 2008
Speeding Ticket
There is none righteous, no, not one. —Romans 3:10
I had been driving in Singapore for 34 years when I received my first summons for speeding! It was not the first time I had exceeded the speed limit, but it was the first time I had been fined for doing so.
My first reaction was one of disgust. But as I contemplated the spiritual lesson, I realized that no matter how long I had been driving without a ticket, I was still accountable.
If I can break such a clearly defined law as a speed limit, think how easy it is to break God's perfect law, which covers every aspect of life. No one, no matter how moral or religiously fervent, can keep it perfectly.
Paul wrote, "By the deeds of the law no flesh will be justified in His sight, for by the law is the knowledge of sin" (Rom. 3:20). Keeping the law can't save us; rather, through the law we become aware of our sin (3:7-12). That's why God sent His Son to save us. We need the righteousness of Jesus, because we can't be justified through our good deeds. Paul concluded, we are "justified by faith apart from the deeds of the law" (v.28).
If you have put your faith in Christ, you can say with Paul, "Blessed are those whose lawless deeds are forgiven, and whose sins are covered; blessed is the man to whom the Lord shall not impute sin" (Rom. 4:7-8).
And can it be that I should gain
An interest in the Savior's blood?
Died He for me, who caused His pain?
For me, who Him to death pursued? —Wesley

God's law shows us a need that only God's grace can supply.
Bible in One Year:
Romans 1–4; Proverbs 21:22-31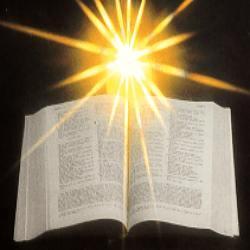 2,220
posted on
05/31/2008 7:46:31 AM PDT
by
The Mayor
( In God's works we see His hand; in His Word we hear His heart)
---
FreeRepublic.com is powered by software copyright 2000-2008 John Robinson