---
To: ST.LOUIE1; Mama_Bear; Billie; DollyCali; La Enchiladita; dutchess; Aquamarine; GodBlessUSA; OESY; ..
May 31, 2008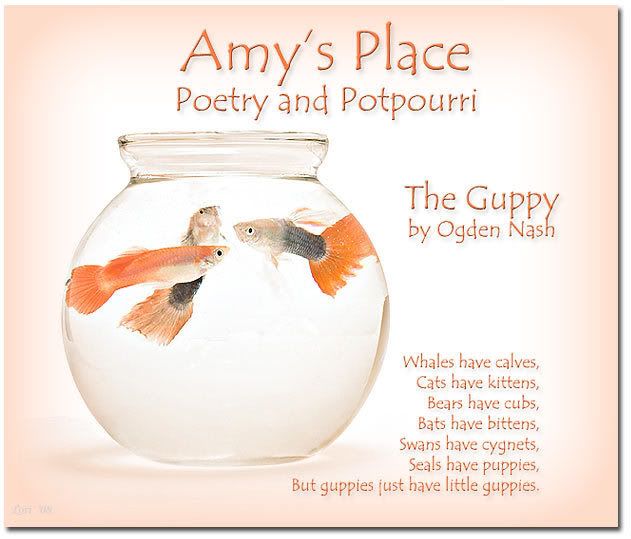 Graphic by MamaBear

"Fish and visitors smell in three days."
~Benjamin Franklin~

"When you fish for love, bait with your heart, not your brain"
~Mark Twain~

"Govern a great nation as you would cook a small fish. Do not overdo it."
~Lao Tzu~

"Remember, a dead fish can float downstream,
but it takes a live one to swim upstream."
~W. C. Fields~

"Caution is a most valuable asset in fishing, especially if you are the fish."
~Unknown~

"If the fish had not opened its mouth, it would not have been caught"
~Proverb Quote~

"Why does Sea World have a seafood restaurant??
I'm halfway through my fish burger and I realize,
Oh my God....I could be eating a slow learner."
~Lynda Montgomery~

"No good fish goes anywhere without a porpoise"
~Lewis Carroll~

"Do not tell fish stories where the people know you;
but particularly, don't tell them where they know the fish"
~Mark Twain~


2,221
posted on
05/31/2008 8:06:47 AM PDT
by
JustAmy
(I wear red every Friday, but I support our Military everyday!!)
---
To: JustAmy; All
Mornin! Great pic! I love Ogden Nash and fish! Whether I'm eating, fishing, or jsut watching! Have 2 betas right now. They are so funny—they know me and come up to the top every time I walk by, course I'm the only one that feeds them....
---
To: FRiends; JustAmy; Mama_Bear; Billie; NicknamedBob; Cardhu; Kitty Mittens; La Enchiladita; OESY; ...
I like fishin'
Love your morning greeting, Amy and MamaBear!

~Happy Weekend to Amy's Place~
---
To: JustAmy; yorkie; pandoraou812; La Enchiladita; gardengirl; OESY; MEG33; jaycee; Mama_Bear; ...
The goldfish with its short memory, is hard to Train.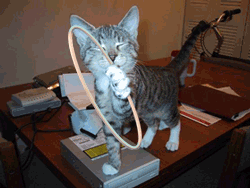 2,237
posted on
05/31/2008 10:48:39 AM PDT
by
Lady Jag
(You can contribute to FR any time at https://secure.freerepublic.com/donate)
---
To: JustAmy; jaycee; Lady Jag; yorkie; All
---
FreeRepublic.com is powered by software copyright 2000-2008 John Robinson