---
To: FRiends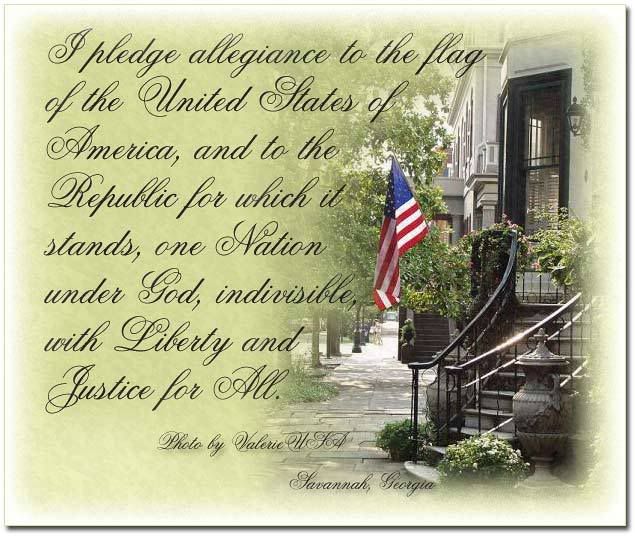 4
posted on
05/31/2008 11:43:38 PM PDT
by
JustAmy
(I wear red every Friday, but I support our Military everyday!!)
---
To: JustAmy
---
To: JustAmy
Good morning, Amy.
How on earth can it be JUNE already?? The next thing we know, you'll be trying to tell us it is October. I'm not buying it. I must be in some kind of time warp. LOL.

---
To: JustAmy; Mama_Bear; ValerieUSA; All
Good afternoon - not too far behind today so am checking from the beginning. :) You did such a pretty pledge graphic with Valerie's photo, Lori.
---
To: JustAmy
I am a retired veteran of the United States Armed Forces
Now I am a member of We The People…just words
During my active duty years I've seen war and rumors of war
I protected We The People…just words
I fought for God and country
Blessed by We The People…just words
The path I chose was
The road not taken by We The People….just words
They were the best years of my life
Unbeknown by We The People…just words
The hardships I endured
Will never be shared by We The People…just words
For over two score years in uniform
Now I dress as We The People….just words
Time moves on and I'm here to say
Freedom is not free for We The People….just words
When it was said that old soldiers never die
They just fade away by We The People….just words
When the time has come and my years are spent
I'll be buried by We The People….just words
It an also be found here:http://patriotfiles.org/index.htm
---
FreeRepublic.com is powered by software copyright 2000-2008 John Robinson