---
To: Billie; dutchess; GodBlessUSA; JustAmy; deadhead; jaycee; LUV W; mathluv; DollyCali; Dubya; Gabz; ..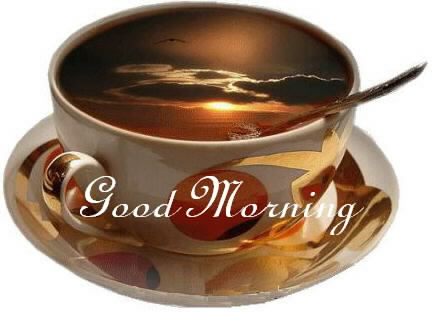 Freep mail me to be on or off the Daily Bread ping list
July 1, 2008
Joyful Living
Command those who are rich in this present age not to be haughty, nor to trust in uncertain riches but in the living God, who gives us richly all things to enjoy. —1 Timothy 6:17
Our search for joy takes us many different directions—dream holidays, shopping, food, clothes, friends, cars—the list is almost endless.
My guess is that if you perked up at the mention of shopping, holidays, or cars, you might have felt a twinge of guilt. We often view the joy of temporal things as less than spiritual and show our discomfort by apologizing for nice things: "I wouldn't have bought this, but someone gave me a wonderful deal." As if real Christians never eat quiche, drive cool cars, or wear designer clothes!
No doubt God's greatest gift to us is our relationship with His Son Jesus. It's a gift beyond comparison. Jesus promised that when we abide in Him we will experience the fulfillment of His joy (John 15:11), and without that kind of deep, abiding joy the rest of life is mundane at best.
But Scripture also casts the joy of the Lord in terms of temporal things. The enjoyment of "things" can be a positive spiritual experience. When we recognize that He "gives us richly all things to enjoy" (1 Tim. 6:17) and that "every good gift . . . is from above" (James 1:17), our hearts should be full of thankfulness and praise. This, in and of itself, is an act of worship! Enjoy the Giver and the gifts.
We thank Thee, Lord, for daily food,
For plenteous store of earthly good;
For life and health we still possess,
With house and home so richly blessed. —Mohler

Our heavenly Father delights in bringing us delight.
Bible in One Year:
2 Chronicles 13–15; Proverbs 1:1-7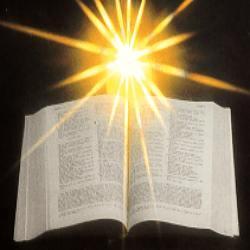 10
posted on
07/01/2008 4:51:23 AM PDT
by
The Mayor
( In God's works we see His hand; in His Word we hear His heart)
---
To: The Mayor
Love the message..Thank you, Mayor.
---
To: The Mayor
Very nice message this morning, Mr. Mayor...thank you so much!
---
To: The Mayor


"Our heavenly Father delights in bringing us delight."

Thank you for today's message, Rus.
Sounds like you are having a delightful day!

Enjoy this first day of July!
30
posted on
07/01/2008 10:19:00 AM PDT
by
JustAmy
(I wear red every Friday, but I support our Military everyday!!)
---
FreeRepublic.com is powered by software copyright 2000-2008 John Robinson