---
To: JustAmy; PreviouslyA-Lurker; ConorMacNessa; yorkie; GodBlessUSA; MEG33; Billie; The Mayor; ...
Sorry...I've been running late all day! LOL!


129
posted on
08/01/2008 6:26:26 PM PDT
by
LUV W
(The greatest resource on Earth is American ingenuity and we have 100% of it!--Mark Steyn)
---
To: LUV W; Aquamarine; beachn4fun; Billie; Diver Dave; DollyCali; dutchess; GodBlessUSA; jaycee; ...
Happy Friday to Amy's Place!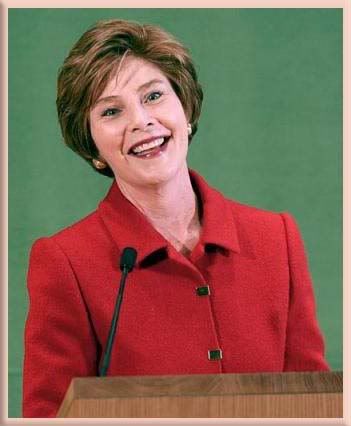 ---
Wearing Red to support our Troops on the ground in Iraq and Afghanistan and around the world!

140
posted on
08/01/2008 7:23:09 PM PDT
by
ConorMacNessa
(HM/2 USN, 3/5 Marines, RVN 1969. St. Peregrine, patron saint of cancer patients, pray for us.)
---
To: LUV W
Oh, Luv. I didn't mean that it was your responsibility to bring us red Friday. Please don'f feel like you need to apologize. There are days that I am missing most of the day.
But ... I have come to expect to see your post with the music link every Friday. Thank you. LOL
154
posted on
08/01/2008 10:15:25 PM PDT
by
JustAmy
(I wear red every Friday, but I support our Military everyday!!)
---
FreeRepublic.com is powered by software copyright 2000-2008 John Robinson