---
To: Chode; atc23; Bad~Rodeo; Betis70; bobby.223; bobt7818; BreezyDog; brf1; briankk; cld51860; ...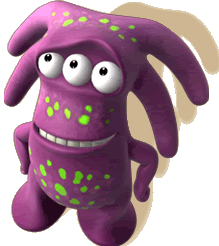 Red Bull against FIA intervention in cost control talks
Horner said he had not seen the letter or been asked to sign it but added that he believed the RRA had "fundamental flaws within it" - specifically that it is too easy for teams that are subsidiaries of car manufacturers, such as Ferrari, Mercedes and McLaren, to hide work actually being done for F1 within the road-car department.
Several of the smaller teams in F1 are known to be struggling to make ends meet, and Horner believes allowing them to buy year-old cars from the leading teams would help them survive.
This has long met resistance from other teams, who believe F1 teams should make their own cars, currently a requirement.
F1 boss Bernie Ecclestone has recently been pushing the idea of allowing so-called 'customer cars'.
Horner said: "[The customer car] eradicates your R&D costs and you effectively would acquire a rolling chassis or the basis of a chassis, which would be an awful lot more competitive than where some of those teams are."

900
posted on
03/19/2012 4:01:23 PM PDT
by
Chode
(American Hedonist - *DTOM* -ww- NO Pity for the LAZY)
---
To: Chode
1. There's a form of this right now with the technical partnership deals. Bernie must feel that these technical partnerships have not helped the back markers enough, so time for 'sell the complete car' plan.
2. Need some rule stability from year to year to allow older tubs to run while still being competitive.
3. Also how will F1 control everyone from buying last year's Red Bull tub? After all no one would want a 2011 Williams!

---
To: Chode
Well, those smaller teams could just tell F1 to bugger off and head off to the FIA's new little venture, the WEC. Wouldn't bother me a bit. I'm a little bias though. I love sportscar racing. I watched the 12 Hours of Sebring this weekend so I'm all the sportscar fanboy at the moment. Sorry ;-)
---
FreeRepublic.com is powered by software copyright 2000-2008 John Robinson