---
~~~~THE official FRIDAY silliness THREAD~~~~
Posted on 08/28/2009 5:57:17 AM PDT by Lucky9teen
In honor of the late Ted Kennedy, I dedicate today's silliness to him. While many applaud his life, a look at Ted Kennedy quotes from his past show his progressive stance, humor, and pretty much no fear of repercussions. **If it were a matter of mere political disagreement, we would join the calls to strike a conciliatory tone and mourn the death of Sen. Edward Kennedy. But we do a disservice to him and the country to call him anything but what he was. Ted Kennedy was not a good man and we mourn the damage (or worse) he did both to individuals and to America (**last sentiment from Patriot Post editor, but well said).



"It's better to send in the Peace Corps than the Marine Corps." ~ Ted Kennedy

The Constitution does not just protect those whose views we share; it also protects those with whose views we disagree. ~ Ted Kennedy

Thus, the controversy about the Moral Majority arises not only from its views, but from its name - which, in the minds of many, seems to imply that only one set of public policies is moral and only one majority can possibly be right. ~ Ted Kennedy


"It won't be 'mission accomplished' on the economy until average Americans are secure in their jobs and can provide for their families" ~ Ted Kennedy

"I regard as indefensible the fact that I did not report the accident to the police immediately" ~ Ted Kennedy during a televised statement after he pleaded guilty to leaving the scene of an accident in regards to the Chappaquiddick incident, July 1969



"What we have in the United States is not so much a health-care system as a disease-care system" ~ Ted Kennedy on health care reform for which he campaigned throughout his life, 1994



"With Barack Obama, we will turn the page on the old politics of misrepresentation and distortion. With Barack Obama we will close the book on the old politics of race against race, gender against gender, ethnic group against ethnic group, and straight against gay" ~ Ted Kennedy endorsing Barack Obama for president, January 2008.


"If we set the precedent of limiting the First Amendment, in order to protect the sensibilities of those who are offended by flag burning, what will we say the next time someone is offended by some other minority view, or by some other person's exercise of the freedom the Constitution is supposed to protect?" ~ Senator Edward M. Kennedy, constituent letter 1997

Separation of church and state cannot mean an absolute separation between moral principles and political power. ~ Ted Kennedy


For me, a few hours ago, this campaign came to an end. For all those whose cares have been our concern, the work goes on, the cause endures, the hope still lives, and the dream shall never die. ~ Ted Kennedy Addressing Democratic National Convention, August 1980.

My brother need not be idealized or enlarged in death beyond what he was in life, to be remembered as a good and decent man, who saw wrong and tried to right it, saw suffering and tried to heal it, saw war and tried to stop it. Those of us who loved him and who take him to his rest today, pray that what he was to us and what he wished for others will some day come to pass for all the world. ~ Ted Kennedy's Eulogy for Robert F. Kennedy, June 1968.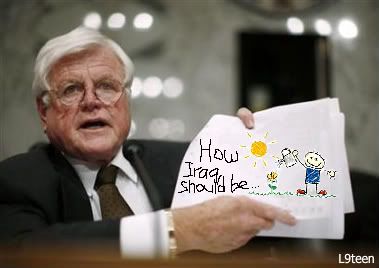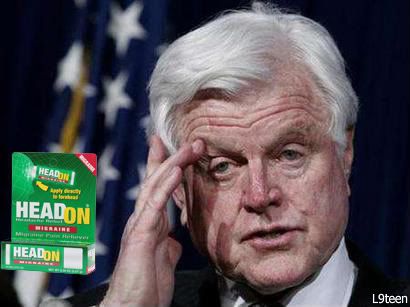 The more our feelings diverge, the more deeply felt they are, the greater is our obligation to grant the sincerity and essential decency of our fellow citizens on the other side. . . .

In short, I hope for an America where neither "fundamentalist" nor "humanist" will be a dirty word, but a fair description of the different ways in which people of good will look at life and into their own souls.

I hope for an America where no president, no public official, no individual will ever be deemed a greater or lesser American because of religious doubt -- or religious belief.

I hope for an America where the power of faith will always burn brightly, but where no modern inquisition of any kind will ever light the fires of fear, coercion, or angry division.

I hope for an America where we can all contend freely and vigorously, but where we will treasure and guard those standards of civility which alone make this nation safe for both democracy and diversity. ~ Ted Kennedy's Speech on "Truth and Tolerance in America," Oct. 3, 1983, Lynchburg, Va.

---
TOPICS: Humor
KEYWORDS: freepun; ofst; silliness; tedkennedy
---
Navigation: use the links below to view more comments.
first previous 1-20, 21-40, 41-60, 61-80 ... 141-149 next last
---
---
---
---
---
---
---
---
---
---
---
---
---
---
---
---
---
---
---
---
---
Navigation: use the links below to view more comments.
first previous 1-20, 21-40, 41-60, 61-80 ... 141-149 next last
---
---