---
To: JustAmy; Billie; MEG33; jaycee; dutchess; GodBlessUSA; deadhead; LUV W; mathluv; DollyCali; ...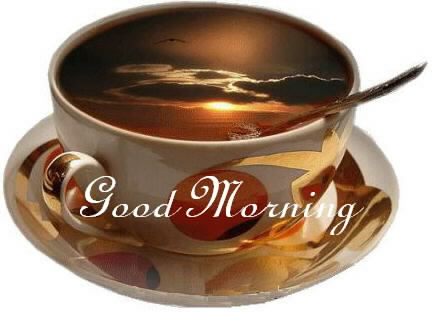 Freep mail me to be on or off the Daily Bread ping list
The Person Of The Bible
September 1, 2010
During a church leaders' conference at Seattle Pacific University, noted pastor Earl Palmer recalled an experience that shaped his teaching and preaching for half a century.
As a seminary student, he led a Bible study where he encouraged the participants to consider the words of Scripture. "I became convinced," Palmer said, "that if I could get someone to look at the text, sooner or later the text would win their respect, and it would always point them to its living center: Jesus Christ. And when Jesus Christ has your respect, that's not very many inches away from faith."
Jesus told a group of religious leaders, who were well acquainted with the Old Testament but violently opposed to Him, "You search the Scriptures, for in them you think you have eternal life; and these are they which testify of Me. But you are not willing to come to Me that you may have life" (John 5:39-40).
It requires an open heart as well as an inquiring mind to study the Bible. When we discover Jesus as the Person to whom the entire Bible points, we must then decide how to respond to Him.
There is great joy for all who will open their hearts to Christ and find life in Him.

God's Word is like refreshing rain
That waters crops and seed;
It brings new life to open hearts,
And meets us in our need. —Sper
The written Word leads us to Christ the living Word.
Read: John 5:31-40
You search the Scriptures, for in them you think you have eternal life; and these are they which testify of Me. —
John 5:39
Bible in a year:
Psalms 135-136; 1 Corinthians 12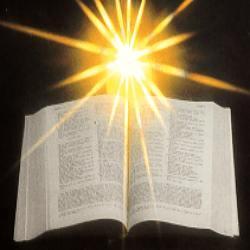 10
posted on
09/01/2010 5:58:13 AM PDT
by
The Mayor
(Where the Spirit of the Lord is, there is Liberty!)
---
To: The Mayor
"Hebrews 4:12-16 (King James Version)
12.For the word of God is quick, and powerful, and sharper than any two edged sword, piercing even to the dividing asunder of soul and spirit, and of the joints and marrow, and is a discern-er of the thoughts and intents of the heart.
13.Neither is there any creature that is not manifest in his sight: but all things are naked and opened unto the eyes of him with whom we have to do.
14.Seeing then that we have a great high priest, that is passed into the heavens, Jesus the Son of God, let us hold fast our profession.
15.For we have not an high priest which cannot be touched with the feeling of our infirmities; but was in all points tempted like as we are, yet without sin.
16.Let us therefore come boldly unto the throne of grace, that we may obtain mercy, and find grace to help in time of need."
________________________________________________________
To spend time reading and contemplating the Word of God is, indeed, the way to know God.
Once I read a paragraph that described the Holy Bible as a 'love letter from the Groom to his intended Bride'.
Asking, wouldn't You do what it took to read the love letter from your groom; even is you had to learn a new language to understand it?"
How about you?
It impressed me, and yes, I would learn and do what it took to read the love letter intended for me.
Beautiful!

65
posted on
09/01/2010 10:19:38 AM PDT
by
geologist
(The only answer to the troubles of this life is Jesus. A decision we all must make.)
---
FreeRepublic.com is powered by software copyright 2000-2008 John Robinson