---
To: JustAmy
Thanks Amy.
I've got an old newspaper photo that appeared showing Mom, Don and me in the hospital. Dad was so proud he went out and bought dozens of copies to send to his 12 siblings and friends. I'll see if I can find it and scan it and post sometime tomorrow.
Meanwhile, here's a couple of pics when we were around 1 or 2 years old. That's my Marine brother on the left...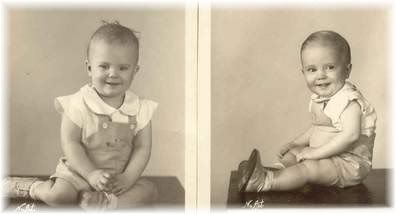 29
posted on
12/31/2011 11:14:16 PM PST
by
Diver Dave
(Because He Lives, I Can Face Tomorrow)
---
To: Diver Dave; JustAmy
Absolutely Adorable!!
Happy. Healthy & Prosperous 2012!
God bless and Keep you and everyone here!
31
posted on
01/01/2012 12:32:08 AM PST
by
onyx
(PLEASE SUPPORT FREE REPUBLIC:DONATE MONTHLY! Sarah's New Ping List - tell me if you want on it.)
---
To: Diver Dave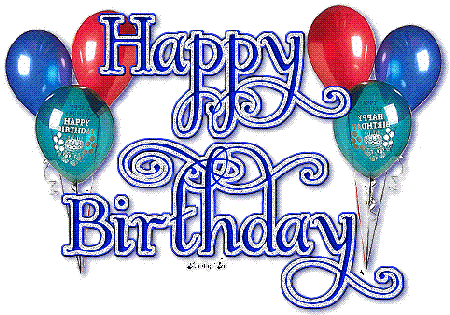 *Dear Diver Dave*

*Wishing You And Your Brother A Wonderful Day*

---
To: Diver Dave
To you and your Brother
AND..Happy New Year!
---
To: Diver Dave
Thank you, DD!!
You both were precious!!!
79
posted on
01/01/2012 10:53:42 AM PST
by
jaycee
((("His eye is on the sparrow and I know He watches me.")))
---
To: Diver Dave
Dave, these Pics are So Sweet! Thank you for Posting them.
I'm Sorry the Migraine Delayed your Treatment.
May our Lord Shelter you with His Love, Mercies, and Grace, and Bring Healing.

(((((Loving Prayers Ascending Daily for you and your Family)))))

~He Carries them Close to His Heart~


(Is.40:11)
96
posted on
01/01/2012 12:49:18 PM PST
by
Kitty Mittens
(To God Be All Excellent Praise!)
---
FreeRepublic.com is powered by software copyright 2000-2008 John Robinson