---
Weekly Gardening Thread (Useful links) Vol. 11, March 16, 2012
Friday, March 16, 2012 | JustaDumbBlonde


Posted on 03/16/2012 7:55:02 AM PDT by JustaDumbBlonde

Good morning FRiends and gardeners! During the rain this past week, I've had a chance to do some reading and found some articles that may be of interest to you. So this week I am sharing links, and I hope you enjoy them and find some useful information. I also hope that you'll check in and let us know how your garden/garden planning is coming along.
In Kitchen Garden Creation, you'll learn about growing culinary and visual delights in the same place.
The following links are for those interested in improving the structure of their soil. If you have rocks or clay, or otherwise good soil that has been compacted, you will find excellent information on planting cover crops and the benefits of no-till planting.
Improve Your Soil With Cover Crops

Cover crops: blanket your idle vegetable plot this winter with a soil-building cover crop

Plant Cover Crops is an entire website dedicated to improving your soil through cover cropping and drawing earthworms. Second column from the right is an extensive list of categories covered. This is a must bookmark for any gardener.
Grow Spectacular Spuds is a great guide to growing taters. Seems that lots of folks on our garden list are interested in growing potatoes.
Plant Pollination: A Bounty to Buzz About explains the art of attracting nature's best pollinators to your garden.
And, speaking of pollinators, I found some of my girls working over the holly hedge that runs along my front sidewalk, but oddly enough they won't touch the wisteria, that is loaded with an assortment of large bees, including carpenters and bumblebees: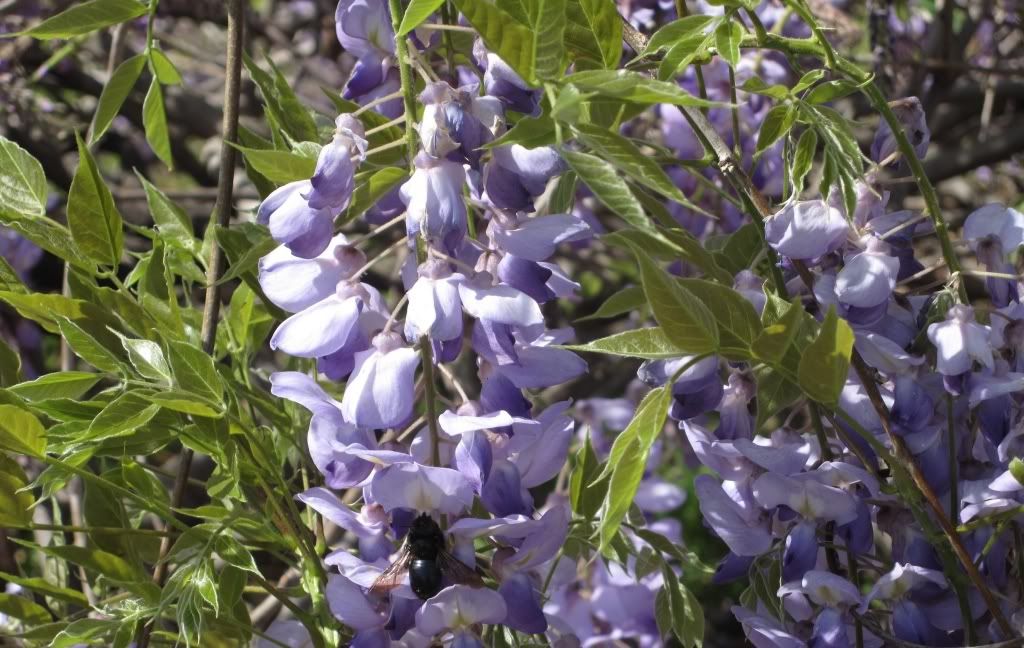 The Weekly Gardening Thread is a weekly gathering of folks that love soil, seeds and plants of all kinds. From complete newbies that are looking to start that first potted plant, to gardeners with some acreage, to Master Gardener level and beyond, we would love to hear from you.
This thread is non-political, although you will find that most here are conservative folks. No matter what, you won't be flamed and the only dumb question is the one that isn't asked.
It is impossible to hijack the Weekly Gardening Thread ... there is no telling where it will go and that is part of the fun and interest. Jump in and join us!

---
TOPICS: Agriculture; Food; Gardening; Hobbies
KEYWORDS: garden; gardening
---
Navigation: use the links below to view more comments.
first 1-20, 21-40, 41-60, 61-80 ... 141-154 next last
---
---
---
---
---
---
---
---
---
---
---
---
---
---
---
---
---
---
---
---
---
Navigation: use the links below to view more comments.
first 1-20, 21-40, 41-60, 61-80 ... 141-154 next last
---
---