---
To: JustAmy; Mama_Bear
That is such a lovely April opening, ladies! Thank you. How did I know before I clicked that I would be hearing "April Showers"? LOL! Mel Torme was so young back then!
Where do the months go??
18
posted on
04/01/2012 5:53:10 AM PDT
by
jaycee
((("His eye is on the sparrow and I know He watches me.")))
---
To: Jim Robinson; JustAmy; Billie; MEG33; jaycee; dutchess; GodBlessUSA; deadhead; LUV W; mathluv; ...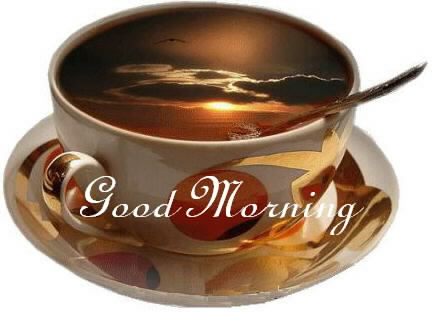 Freep mail me to be on or off the Daily Bread ping list
A New View Of Change
April 1, 2012
People hate change, or so I hear. But the change we generally resist is the kind that we think will make our situation worse rather than better. We eagerly change jobs when it means higher pay and more influence. We happily move to a bigger house in a better neighborhood. So it's not change in general that we hate; it's change that involves loss—sometimes physical; other times emotional or psychological.
Change is both inevitable and necessary. If everything stays the same, no one is growing. But we have a Shepherd who guides us through change and leads us to a better place. Getting there may be difficult, as it was for the Israelites in reaching the Promised Land. They grumbled when their situation got worse rather than better (Ex. 15:24; Num. 14:2). But we have the example of Jesus. In less than a week, He went from being the leader of many to being abandoned by all. Between Palm Sunday and Good Friday, the Good Shepherd became the Passover Lamb. Because Christ willingly went through suffering, God elevated Him to the highest place (John 10:11; Phil. 2:8-9).
Not all change is pleasant, but when we're being led to a better place by Someone who loves us, we don't need to fear it.
I know not, but God knows;
Oh, blessed rest from fear!
All my unfolding days
To Him are plain and clear. —Flint
Faith in Christ will keep us steady in the stormy sea of change.
Read: John 10:7-18
20
posted on
04/01/2012 5:58:08 AM PDT
by
The Mayor
("If you can't make them see the light, let them feel the heat" — Ronald Reagan)
---
FreeRepublic.com is powered by software copyright 2000-2008 John Robinson