---
Weekly Gardening Thread Vol. 16, April 20, 2012
Friday, April 20, 2012 | JustaDumbBlonde


Posted on 04/20/2012 10:06:22 AM PDT by JustaDumbBlonde

Good morning to my FRiends, fellow gardeners, future gardeners, and lurkers! It is beautiful and sunny today here in NELA. We received 2-1/2 inches of rain earlier in the week and it is still very wet in the yard and garden.
I've been keeping busy with my bee yard ... I got called about a swarm day-before-yesterday, about 25 miles south of my house. I still had all of my bee catching equipment in my truck from doing a hive cutout last weekend, so off I went. Below is a photo of the swarm when I got there, and the latest photo of my bee yard with the newest hives on the right-hand side.
It is my hope that everybody is getting the weather they need, and none of what they don't. Check-in and let everybody know what you're up to in your neck of the woods.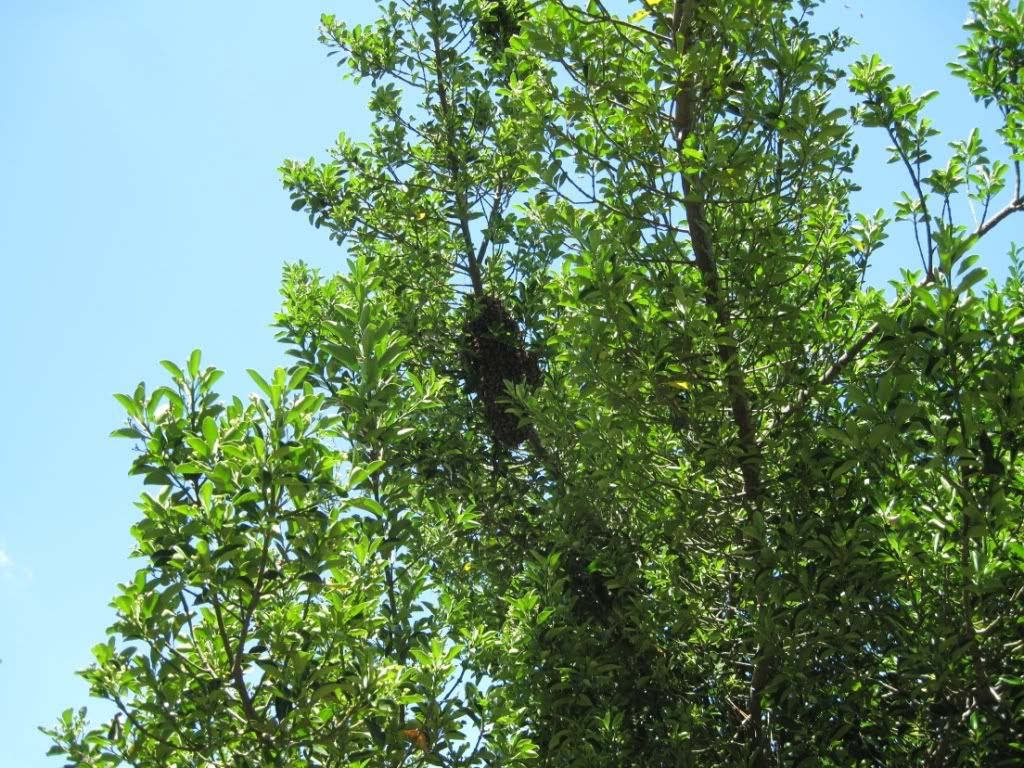 The Weekly Gardening Thread is a weekly gathering of folks that love soil, seeds and plants of all kinds. From complete newbies that are looking to start that first potted plant, to gardeners with some acreage, to Master Gardener level and beyond, we would love to hear from you.
This thread is non-political, although you will find that most here are conservative folks. No matter what, you won't be flamed and the only dumb question is the one that isn't asked.
It is impossible to hijack the Weekly Gardening Thread ... there is no telling where it will go and that is part of the fun and interest. Jump in and join us!

---
TOPICS: Agriculture; Food; Gardening; Hobbies
KEYWORDS: garden; gardening
---
Navigation: use the links below to view more comments.
first previous 1-20, 21-40, 41-60, 61-80 ... 141-149 next last
---
---
---
---
---
---
---
---
---
---
---
---
---
---
---
---
---
---
---
---
---
Navigation: use the links below to view more comments.
first previous 1-20, 21-40, 41-60, 61-80 ... 141-149 next last
---
---