---
"The Big Broadcast" Live Sunday 4/22 7-11pm est
WAMU ^ | 4/22/12 | Ed Walker


Posted on 04/22/2012 1:59:11 PM PDT by Vision

Friends, it's Sunday night again. Warm up the tubes for another 4 hours of classic radio programs...

Listen Live

Info

---
TOPICS: Chit/Chat
KEYWORDS: classicradio; thebigbroadcast
---
Navigation: use the links below to view more comments.
first previous 1-20, 21-40, 41-46 last
---
To: Viking2002
Hope you feel better soon. Rain & wind pounding my house...glad it's not snow.
---
To: Dr. Scarpetta
Night all, will listen by the radio. Have a great week.
42
posted on
04/22/2012 7:34:39 PM PDT
by
Vision
("Did I not say to you that if you would believe, you would see the glory of God?" John 11:40)
---
To: Dr. Scarpetta; Vision; WXRGina
Thanks, all. We just went through all the rain and some terrible storms last night. The wind had been brutal today, though, and I hope I feel like going outside to survey the damage tomorrow (the missus is in Charlotte NC for a few days, so I'm flying solo). This weather is more fall-like than spring-like.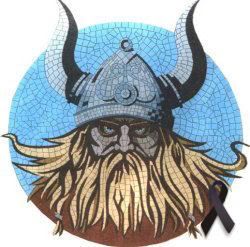 "As democracy is perfected, the office represents, more and more closely, the inner soul of the people. We move toward a lofty ideal. On some great and glorious day the plain folks of the land will reach their hearts desire at last, and the White House will be adorned by a downright moron."
--H.L. Mencken, The Baltimore Evening Sun, July 26, 1920
43
posted on
04/22/2012 7:51:31 PM PDT
by
Viking2002
( "I didn't just write 'Wango Tango'...........I MEANT it." - Ted Nugent)
---
To: Vision; All
No matter how many times we hear the Lou Gehrig Story, we still cry...
---
To: Viking2002; All
Viking, I hope everything is smooth outside your home.
Goodnight, Friends!
---
To: WXRGina
It's timeless, and a story of a better America.
46
posted on
04/23/2012 5:33:11 AM PDT
by
Vision
("Did I not say to you that if you would believe, you would see the glory of God?" John 11:40)
---
Navigation: use the links below to view more comments.
first previous 1-20, 21-40, 41-46 last
---
---
FreeRepublic.com is powered by software copyright 2000-2008 John Robinson