---
(-:(-:(-:THE OFFICIAL FRIDAY SILLINESS THREAD:-):-):-)



Posted on 05/11/2012 5:53:26 AM PDT by Lucky9teen

Edited on

05/11/2012 11:30:03 AM PDT

by Admin Moderator. [history]
Twilight Zone Day
When: Always on May 11th


Twilight Zone Day is mysterious, weird, surreal and perhaps a little scary. We can think of many other adjectives, but I think you get the picture. Every once in a while, you have a day like this. And, today is designed to be that day.

Unfortunately, the last 4 years have felt like we're living in the Twilight Zone permanently.....


---
President Obama: "Somebody gave me an education. I wasn't born with a silver spoon in my mouth. Michelle wasn't. But somebody gave us a chance – just like these folks up here are looking for a chance." Insofar as I know, President Obama has never had to attend a public school.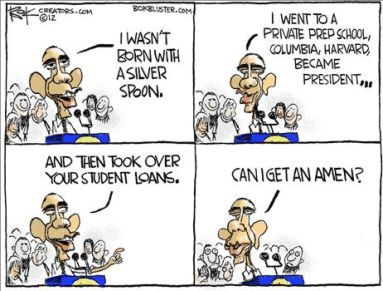 President Obama to soldiers at Fort Stewart on the Georgia coast: "Each of us is only here because somebody looked out for us. Not just our parents, but our neighbors and our communities and our houses of worship and our VFW halls. Because we had a country that was willing to invest in things like community colleges and universities and scientific research and medicine and caring for our veterans. Each of us is only here because somebody somewhere had our backs. Because generations of Americans worked together. `Out of many we are one.' Those are values we gotta return to." So, probably news to these soldiers that they are now fighting for socialism.
Vice President Joe Biden: "I promise you the president has a big stick. I promise you." The cool part of this is, on video, people start laughing, and Biden then has a confused look on his face, as if he is thinking, "I said something funny again?"
President Obama about singing Al Green: "I can sing. I wasn't worried about being able to hit those notes."
White House Press Secretary Jay Carney: "I never lie. I never say something that I know isn't true."
Michelle Obama: "It's hard to sneak around and do what you want. I have done it a couple of times. But you know one fantasy I have, and the Secret Service they keep looking at me because they think I might actually do it, is to walk right out the front door and just keep walking."
President Obama, who ran up $5 trillion in debt in 3.5 years: "We're here only because somebody somewhere felt responsibility not just for themselves, but they felt responsibility for something else, but they felt responsibility for something larger. They thought about their neighborhood, they thought about their community, they thought about their country – now – they thought about the planet. Now its our turn to be responsible, its our turn to keep that promise alive. No matter how tough these times have been, no matter how many obstacles that may stand in our way, I promise you North Carolina, there are better days ahead."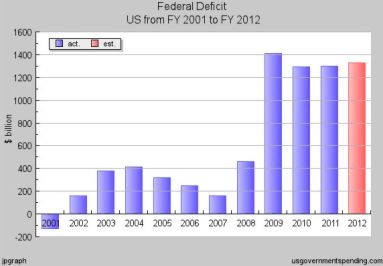 Presidential adviser David Axelrod: "We've imposed new strictures relative to waste and inefficiency and fraud that have saved tens of billions of dollars on travel, on printing, on leases, on fraud. Our Medicare, our health care fraud unit over at the Justice Department and HHS has recovered over $10 billion. those prosecutions are up 70%. We are saving taxpayers money all the time."

Rep. Chaka Fattah, D-Penn. "Unemployment continues to drop and those people who are unemployed, they're not going to be voting for the party who wants to cut their benefits – cut access to food stamps, cut job training,"
Paul Begala fund-raising email: "Republicans won't just take us backward, they'll take us to a place called Radical."
Former Soviet President Mikhail Gorbachev: "Of course, there are many people who don't like what President Obama is doing. But, my opinion of him is very [favorable]. I will support him."
President Obama of Mitt Romney: "I've met him, but we're not friends. His wife is lovely."
Obama campaign spokesman Ben LaBolt: "Secretive oil billionaires are making good on their promise to spend hundreds of millions of dollars on Governor Romney's behalf attempting to defeat the President."

Debbie Wasserman Schultz: "Ya know, [Romney is] wanting to take us back to a time when insurance companies could drop us or deny us coverage simply because of our gender being considered a preexisting condition."
Michelle Obama: "See, believe me, what you have to know is your president, Barack, he knows this. He knows this all too well. He understands these issues because he's lived them. He was raised by a single mother who struggled to put herself through school and pay the bills." And yet, the president attended only private schools?
DNC chairwoman Debbie Wasserman Schultz: "The Republicans have fully embraced extremism and they have brought in two years almost no jobs legislation to this floor and not worked with the president on any legislation to help make sure that we can move the economy forward because their number one goal is political and that's to defeat Barack Obama." Except for those 30 bills which Harry Reid will not allow to be brought to the Senate floor.
Julianna Smoot of BarackObama.com in a fund-raising email: "Spend an evening with President Obama and George Clooney, all while helping build this campaign? You know you want to."
Michelle Obama: "…let us never forget the impact their decisions [of the two justices appointed by President Obama] will have on our lives for decades to come-on our privacy and our security, on whether we can speak freely, worship openly, and, yes, love whomever we choose. That is what's at stake here." How about the actual rights enumerated in the constitution?
Michelle Obama: "Two years ago, we made history together by finally passing health reform. And because we passed this law, insurance companies will now have to cover basic preventive care – things like prenatal care, mammograms, contraception – at no extra cost."
HHS secretary Kathleen Sebelius on the balance between religion liberty and her most recent healthcare mandate on contraception: "I'm not a lawyer, and I don't pretend to understand the nuances of the constitutional balancing tests."
President Obama to students: "So stand up, be heard, be counted. Tell them now is not the time to double interest rates on your student loans. Now is the time to double down on smart investments to build a strong and secure middle class. Now is the time to double down on building an America that lasts." And he forgot to say, "And pack up your stuff and move back in with your parents. That is what you do next after graduation."
Socialist senator Bernie Sanders: "A post office in a rural town is more than just a post office. That post office disappears, and many times, that town disappears."
Barney Frank, of retirement: "I would like to do a TV hit once a week."
President Obama: "I never bought into the notion that by electing me, somehow we were entering into a post-racial period." I hope that is code for no Barney Frank on tv.
MoveOn.Org ad: "Calling a person illegal takes away their humanity; you can join with our voices to ask media and government to drop the I-word." This is a push to get people to stop saying "illegal aliens."


State Sen. Steve Gallardo at the Schumer scam hearings on the Arizona immigration law: "Juan Varela, a United States citizen who gets in an argument just days after Governor Brewer signs the bill and violence occurs and Mr. Varela is dead over Senate Bill 1070. These are the unintended consequences that come from legislation where the state tries to fix what is ultimately a federal immigration problem…Senate Bill 1070 and laws like it have fostered and legitimized vigilante movements responsible for violent and sometimes lethal attacks on Latinos." What really happened.
Former Green Jobs Czar Van Jones: "They [tea party] understood that people were sitting on a white hot stove out there, and if Democrats weren't going to point at the financial elites, they were going to point at the government elites. Somebody got to get blamed, and part of the problem with the president was by being so bipartisan and trying to not, you know, try to be one country about everything, he let his opponents set him up."
Vice President Joe Biden: "We're looking for Turkish leadership in the rest of that entire region…[because] It's a model as to how you can have an Islamic population, an Islamic state and a democracy, something the rest of the region is groping to figure out how to do."
A senior State Department official in the Obama administration: "The war on terror is over."
Dan Savage, homosexual activist, at a journalist conference, as many people exit his speech: "We can learn to ignore the bulls__t in the Bible the same way that we have learned to ignore the Bible about shellfish, about slavery, about dinner, about farming, about menstruation, about virginity, about masturbation; we ignore bullsh__t in the Bible about all sorts of things. The Bible is a racially pro-slavery document." This was a talk on bullying, during which, Savage thought it apropos to bully Christians.Liberal civility: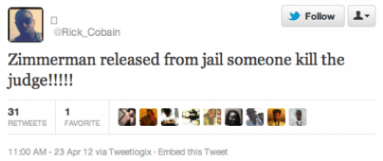 Occupy DC Speaker to fellow protesters: "[If I'm arrested,] I want you to start killing motherf___s!"
One of the dozen or so Blacks who did a beat down on white Matthew Owens using chairs, pipes and paint cans: "Now that's justice for Trayvon."
Congresswoman Yvette Clarke (D-NY) on the Tea Party: "These are individuals who have no problems with using racial epithets, have no problems with cursing and spitting. They showed the ugliest side of the United States of America."
Lib radio talker Randi Rhodes: "[Marco Rubio] looks like a little boy [next to Romney]. It's almost like the Batman and Robin thing that Quayle and Bush senior had going there, it's very homoerotic I gotta say!" This is why liberal radio is going nowhere. This is why it garners such a small audience.
MSNBC's Martin Bashir: "We should point out that when you listen to someone like Rush Limbaugh, the sort of comedy that he enjoys generally is sexist, homophobic, and racist."
It's all about racism…
Bill Maher: "Barack Obama was born to a single mother on food stamps and he became the first black president of the racist states of America."
The War on Women rages…
New York Times columnist Maureen Dowd: "IT is an astonishing thing that historians will look back and puzzle over, that in the 21st century, American women were such hunted creatures, even as Republicans try to wrestle women into chastity belts, the Vatican is trying to muzzle American nuns."
Nancy Pelosi on Republican plan to keep student interest rates low: "In order to pay for it, [House Republicans] are going to make an assault on women's health, make another assault on women's health, continue our assault on women's health and pay for this with prevention initiatives that are in effect right now for childhood immunization; for screening for breast cancer, for cervical cancer; and for initiatives to reduce birth defects – a large part of what the Center for Disease Control does in terms of prevention."
President Obama: "This contraception fight in particular was illuminating. This is a [Republican] party that says it prides itself on being rabidly anti-regulation. These are folks who claim to believe in freedom from government interference and meddling. But it doesn't seem to bother them when it comes to women's health."
President Obama of mandatory ultrasound: "If you don't like it, the governor of Pennsylvania said you can `close your eyes. It's appalling. It's offensive. It's out of touch. And when it comes to what's going on out there, you're not going to close your eyes. Women across America aren't closing their eyes. As long as I'm president, I won't either." Having had neither, I suspect that an abortion is a good deal more invasive than an ultrasound (and the kind the Obama is worried about apparently does not occur that often). It is also my understanding that many Planned Parenthood's require an ultrasound.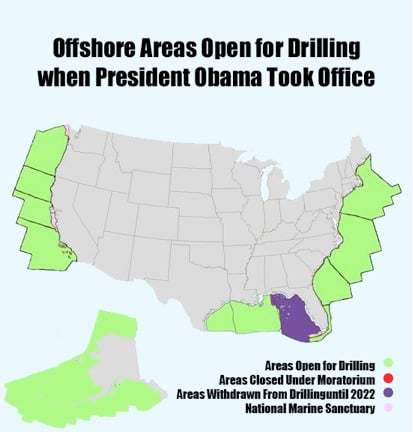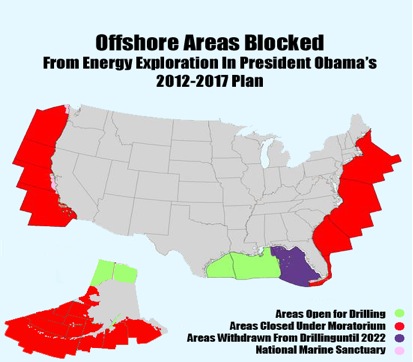 Global warming and evil oil…
President Obama's Interior Secretary Ken Salazar, when asked if he is "being more strict on denying drilling permits based on safety and environmental concerns": "We have new sets of regulations that that have been put into place. The permit reviews are rigorous. We make sure that any company that is going to be operating in the waters of the United States is going to be complying in the rules that we set out."
Major League Baseball announcer Tim McCarver: "It has not been proven, but I think that ultimately it will be proven that the air is thinner now; there have been climatic changes over the last 50 years. I think that's one of the reasons balls are carrying much better now."
Former Vice President Al Gore: "Now there are some talk radio show hosts, they say that (global warming is) not (real). It's up to you; my point is we must respond. What the scientists tell us is going to take place if we do not is too awful to contemplate."
The Compliant Obama Press Corps:
NY Times columnist Gail Collins: "Did you ever notice how many of the Republican candidates seemed to have animal issues? Rick Perry shot that coyote, and Jon Huntsman got bitten by a goat — really, that was the high point of the Huntsman campaign. Also, Senator Rob Portman of Ohio, the veep front-runner, recently imitated a chicken on television…And the winner is the guy who drove to Canada with the family dog strapped to the roof of the car!" If someone wants to be a liberal and express their opinion, this is fine by me. But is this really political insight? Is there a person on this planet who read this and decided, "Wow, I never thought of it like that before. Republicans really do have some animal issues." Gail Collins has mentioned Mitt Romney's carrying his dog on top of his vehicle in about 50 articles so far. She has never mentioned his involvement in the rescue of some people, which included the rescue of a dog. In any case, if you if you are a flaming liberal, and you love all liberal politicians and all liberal candidates, what can you actually get from an opinion piece like this which is meaningful?
The AP explains the anemic quarter growth: "Growth slowed at year's start but some see rebound. Don't panic yet. The government reported Friday that the economy got off to a tepid start this year, but that doesn't foreshadow a repeat of the near-standstill that happened in 2011….the Commerce Department said it was 2.2 percent, mainly because of government budget-cutting and a slowdown in business investment." Except that there has been no slowdown in government spending. The government continues to spend in excess of $1 trillion each year in borrowed money.
Washington Post's E.J. Dionne Jr. column headline: "Romney's principled, radical view for America"
A New York Times editorial calls Mitt Romney: "The best of a very bad bunch."

(The news ran so many headlines like this when Bush was president. Google Bush and Great Depression; there were dozens of mainstream stories about Bush and the Great Depression when unemployment was at 5%)
Recent headlines:
Christian Science Monitor: "President Obama: The cool factor"
Real Clear Politics: "`Cool' Obama Returns GOP Fire on Gas Prices"
Philly Tribune: "Obama: The new King of Cool"
Washington Post: "Barack Obama is cool. Mitt Romney is not. What does it mean for 2012?"
ABC News: "Campaigning for the `Cool' Vote"
Rolling Stone Magazine: "The Obama-Romney `Cool Gap'"
---
TOPICS: Humor
KEYWORDS: friday; ofst; silliness; twilightzone
---
Navigation: use the links below to view more comments.
first 1-20, 21-40, 41-60, 61-80 ... 121-128 next last
---
---
---
---
---
---
Comment #6 Removed by Moderator
---
---
---
---
---
---
---
---
---
---
---
---
---
---
---
Navigation: use the links below to view more comments.
first 1-20, 21-40, 41-60, 61-80 ... 121-128 next last
---
---