---
Gently Used Submarine Base Yours for $17.5M (Sub Not Included)
DVICE ^ | June 1, 2012 | Eileen Marable


Posted on 06/02/2012 3:18:53 PM PDT by DogByte6RER

Gently used submarine base yours for $17.5M (sub not included)
Norway is joining a growing trend of governments selling off old infrastructure installations like cupcakes at a bake sale. They've recently listed the Olavsvern Naval Submarine Base on the real estate market, and hope to add a cool $17.5 million to their budgetary bottom line for their efforts.
Submarine is not included in the asking price. That's a sure sign times are really tough folks.
Since anyone who will buy this base is clearly a gazillionaire that's not likely to stop them. In addition to needing to bring your own submarines, you'll need to spring a little extra for paint, machinery and henchmen to run the place.
What you do get is 13,500 square meters of buildings above ground and a 2500 square meter quay. You'll also get a dry dock, workshops, offices, fuel systems and more. Oh — there is a tunnel and emergency power system.
While the story sounds more and more like a potential home for Dr. Evil or that secret Nazi sub base that Indiana Jones visited on his quest to retrieve the Ark, this is a true story. Here's the listing to prove it.
Hopefully the Norwegian government will find a good buyer. Someone nice who doesn't come with their own army, and is just looking to build the world's first submarine base hotel or something.
Dang. I just gave that idea away for free!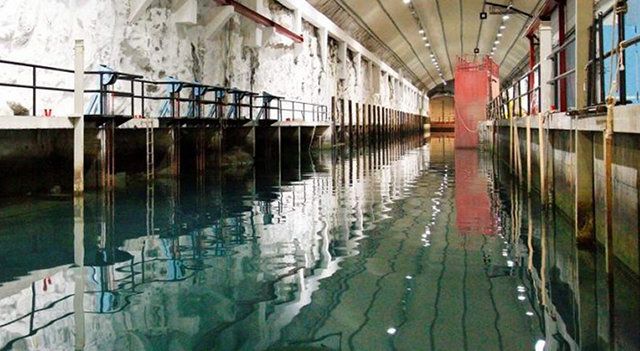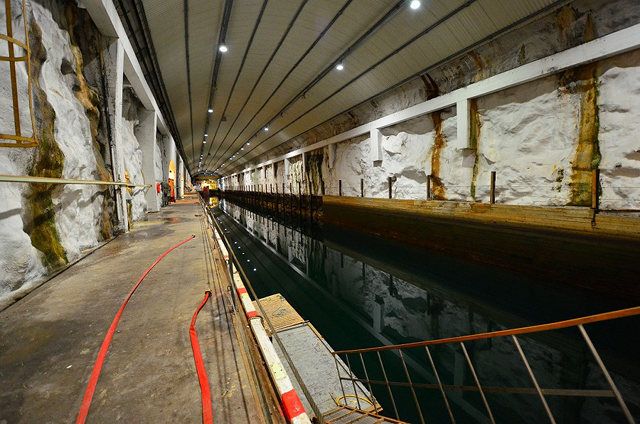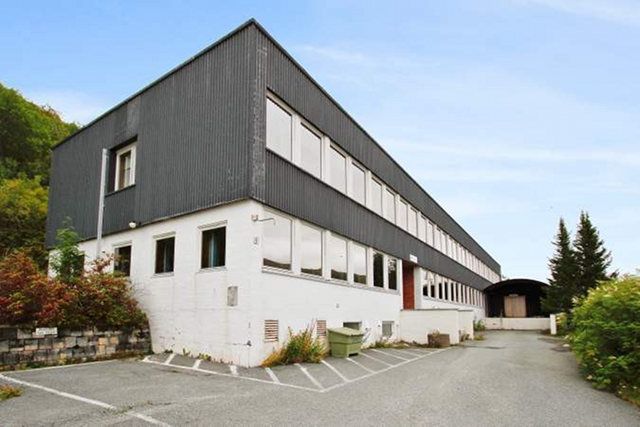 (Excerpt) Read more at dvice.com ...
---
TOPICS: Business/Economy; Chit/Chat; Local News; Military/Veterans; Miscellaneous; Society; Travel; Weird Stuff
KEYWORDS: drevil; forsale; militarysurplus; navalwarfare; navybase; norway; norwegian; preowned; realestate; subbase; submarines; vanity
---
---
---
---
---
---
Comment #7 Removed by Moderator
---
---
---
---
Comment #11 Removed by Moderator
---
---
---
---
---