---
To: Happy Rain
"The Union Industrialists of the North who owned Lincoln and resented the competition of Southern slave labor and the Southern politicians in the pockets of the wealthy slave owning planters made the war about slavery" A agree. The war was started by the politicians who were "owned" by the interests of the wealthy. The average, non slave owning southerner was fighting to keep his homeland from being invaded. One example for support of slavery as the root cause can be found in the money printed by confederate states and southern private banks during the war. Symbolism adorning money most often enshrines the highest, most sacred institutions of a culture. Many banks offered money adorned with slave scenes.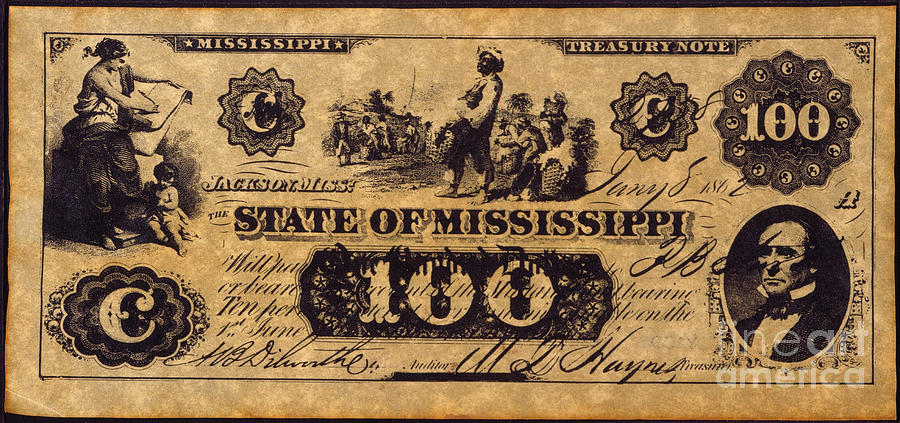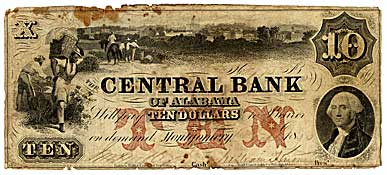 ---
To: Rebelbase
You contradict yourself—printed money presented the symbols of the government and the wealthy elite "culture" who financed their purchasing power and never represented the popular culture of the American people of the South.
98% percent of the Americans fighting against the Blue Scum Belly Union thug invaders had their own culture-one enshrined by Jamestown, Charleston, Savannah and New Orleans—that of defending their homes from war criminal bastards following the orders of avarice-ridden imperial Big Government fascist sons of bitches.

40
posted on
01/22/2013 10:35:15 AM PST
by
Happy Rain
("Banning guns over Adam Lanza would be like banning speech over Bill Maher.")
---
FreeRepublic.com is powered by software copyright 2000-2008 John Robinson