---
To: Chode
I loved listening to them through the years and NEVER KNEW what they were. The quirky and creepy "song" that they would play (like station identification) and the sequence of numbers or alphabet.
25
posted on
02/06/2013 8:11:42 PM PST
by
RushIsMyTeddyBear
(Great vid by ShorelineMike! http://www.youtube.com/watch?v=KOZjJk6nbD4&feature=plcp)
---
To: RushIsMyTeddyBear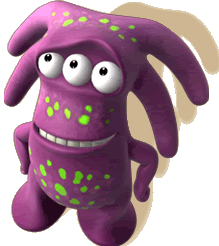 sure enough weird that's for alright... been around WWI
31
posted on
02/06/2013 8:17:50 PM PST
by
Chode
(Stand UP and Be Counted, or line up and be numbered - *DTOM* -ww- NO Pity for the LAZY)
---
To: RushIsMyTeddyBear
Pick up a copy of the book "Spycraft" on Amazon and you'll know everything you want to know about the numbers site. Plus it is an outstanding book about many of the techy things that the Agency developed while we were sleeping.
There were some true patriots keeping us safe. As well as details about Russian citizens who gave their lives helping us against the Soviets. Here's a link to the book on Amazon. http://www.amazon.com/Spycraft-History-Spytechs-Communism-Al-Qaeda/dp/0452295475
And no I didn't write it but I was a consumer of their products for the eight years I served AF Project Checkmate in the Pentagon.
---
FreeRepublic.com is powered by software copyright 2000-2008 John Robinson