---
To: MaxMax
There used to be a sign on the front of this nice little western theme bar in Portland, CT.: *NRA MEMBERS WELCOME HERE*.
Now that was 30 years ago, which would be *cutting edge* for CT considering the time: I have no idea if the sign is still there.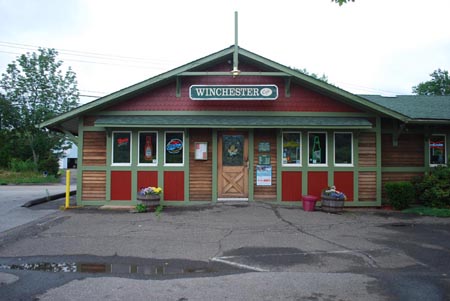 5
posted on
02/17/2013 3:49:06 AM PST
by
Daffynition
(The essential American soul is hard, isolate, stoic, and a killer. It has never yet melted. — D.H.)
---
To: Daffynition
Even the shop owners understands that people that take the time to go out and buy a firearm LEGALLY, take training so they know to use it properly, and obtain a CCL are not criminals and most certainly not the type to use it to rob someone or march into a school and open fire on the students. Why can't Obama and his minions get this through their thick skulls? Oh yeah, you can't reason with a dictator whose end goal is to disarm the people for total control.
---
To: Daffynition
Portland , CT ? Just east of my hometown of Willimantic . Fond memories of spending weekends there at my Aunt Julie's house and playing with my 6 cousins . None of them live in CT any longer . Me , either . I'm in Japan .
---
FreeRepublic.com is powered by software copyright 2000-2008 John Robinson