---
To: dynachrome
oh geez cats.
well, we've got the skinny white cat who gets up on top of my desk to sleep up on the apple terabyte because it's vaguely warm. Or the other tawny cat who will find any little thing, and it will end up on the shower floor (earplugs, hairpins, twist ties etc). He's obsessed with my nail file which he'll knock off my desk innumerable times. or Missy the fat cat who will wait til we're in bed then she'll start meowing in the living room as if to say "where'd everybody go?"
---
To: visualops
AWWWW! Your cat looks exactly like our cat, "Doom:"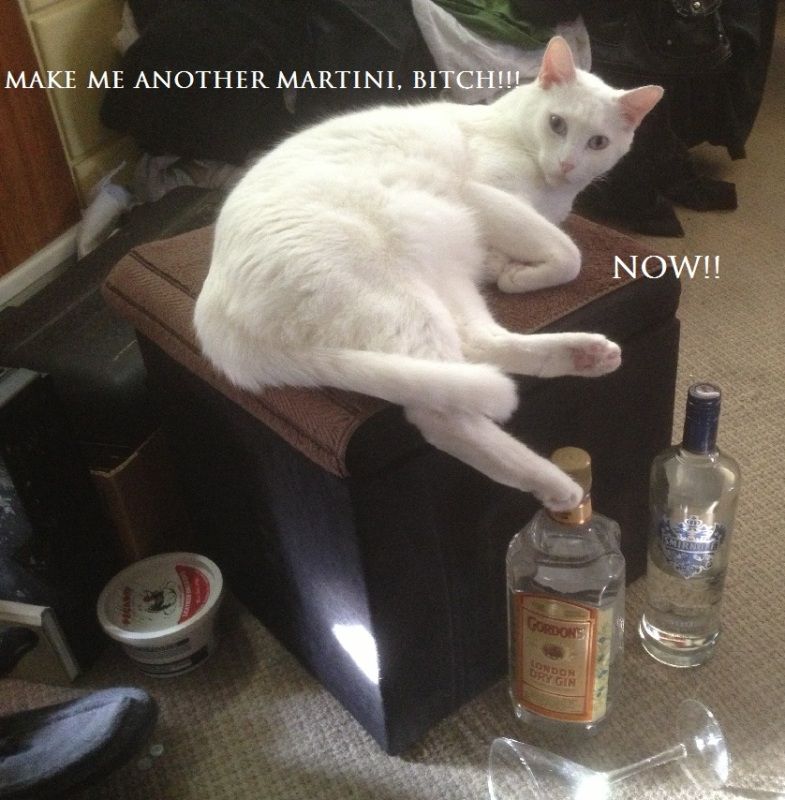 A bit of photo-manipulation of Doom hard at work.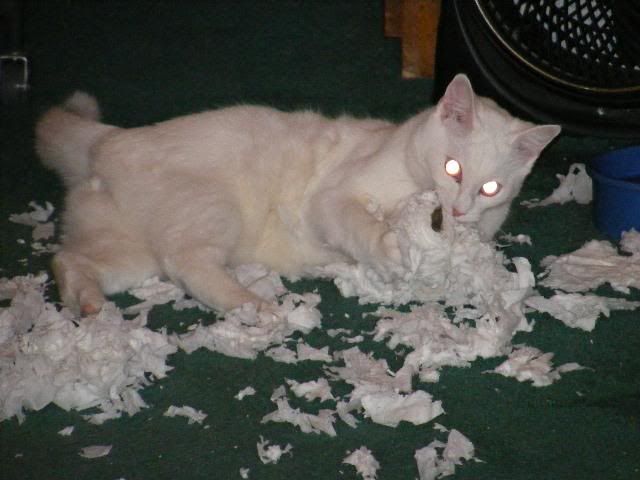 Doom saving us all from the amazing 'sploding toilet papers.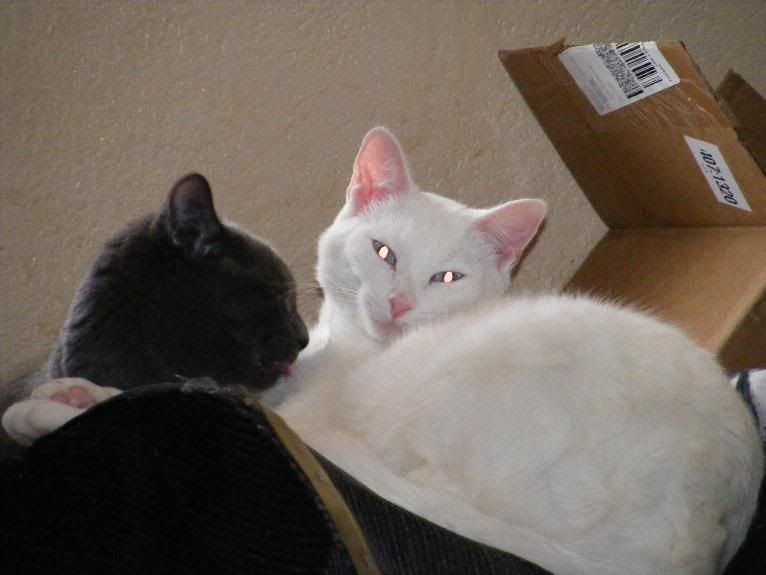 Doom getting a bath from his FRiend.
Sadly, we had to put Doom down 2 weeks ago.
I'm gonna miss that little fella.
---
FreeRepublic.com is powered by software copyright 2000-2008 John Robinson