---
Belly Dancing With Brigitte Gabriel (She loves FR!)
Slowboat407 report | Slowboat407


Posted on 02/03/2008 8:15:06 PM PST by SlowBoat407

I am not a party animal. I am not a social butterfly or even a social moth. I am, however, half-Lebanese. So when Brigitte Gabriel's husband, with whom I've had a working and social relationship for a number of years, invited my wife and me to join them at a "Hafli" being held by the local Sons and Daughters of Lebanon chapter this past Saturday, I was thrilled. The Lebanese - the Christians, anyway - do know how to throw a party. Plus, with Brigitte on the road so much doing appearances on news shows, lecture tours and book promotions, we barely get to see them as a couple. Finally, we'd be able to relax, eat some good Lebanese food, and catch up with each other.

For anyone who may be curious, Brigitte is the same fireball you see on TV - intensely passionate about her work in American Congress for Truth (www.americancongressfortruth.org), intensely vocal in her stand on politics and political correctness (yes, it's still killing us). We spent part of the evening talking about the threat to this country from islamic extremism, and she warned me that her new book might require her to be even more careful in her personal life because of the people it will anger. But the evening was not all serious, and I found that Brigitte is also one incredible dancer!

After we'd stuffed ourselves with traditional Lebanese hummus, "kibbe", babaganoush, and baklava, the music started, and the belly dancers arrived to get us started. It didn't take long for everyone else to hit the floor. I got some pictures of my lovely wife dancing, and then Brigitte's husband took the camera and snapped some shots of Brigitte and me.

"Put this on Free Republic!", he yelled over the sounds of the dubki band.

"No no no!", countered Brigitte (only a little seriously)

"Come on," he said, "They need to see you having some fun for a change."

Finally, she relented, after I gave her final authority over the shot selection. Here's a side of Brigitte Gabriel you never get to see, and a glimpse at what Lebanon could have been, if it had not been turned into a battleground for islamic extremism.

Brigitte sends her best to all of her friends and supporters at Free Republic, and says, "Thank you, and keep up the good work!"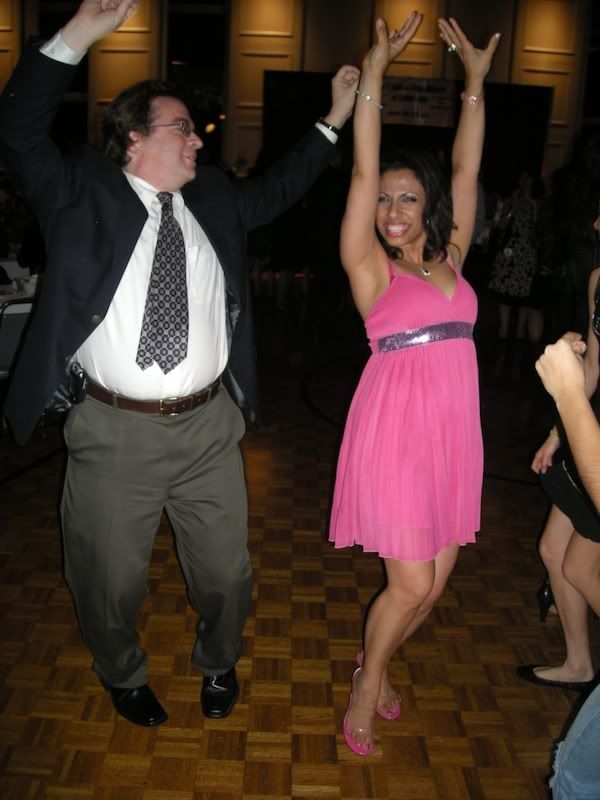 ---
TOPICS: Culture/Society; Foreign Affairs; Government; News/Current Events; Your Opinion/Questions
KEYWORDS: brigittegabriel
---
Navigation: use the links below to view more comments.
first 1-20, 21-39 next last
---
---
---
---
---
---
---
---
---
---
---
---
---
---
---
---
---
---
---
---
---
Navigation: use the links below to view more comments.
first 1-20, 21-39 next last
---
---