---
To: Jet Jaguar; penelopesire; BulletBobCo; seekthetruth; Kevmo; gunnyg; television is just wrong; ...
Sounds on target ... I guess Clinton's aberrations weren't enough for millions of American voters. Now we have the supreme unknown, unvetted radical narcissistic intruder who, judging by his first 50 days, doesn't know the meanings of love of country or moderation.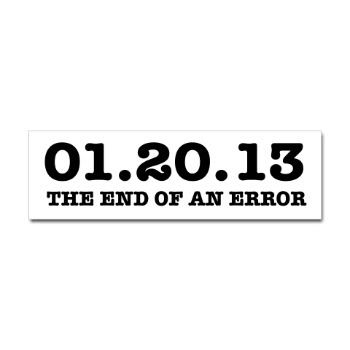 7,394
posted on
03/15/2009 1:25:24 AM PDT
by
STARWISE
(They (LIBS-STILL) think of this WOT as Bush's war, not America's war- Richard Miniter)
---
To: STARWISE
Also no coincidence Obamby stole everything form the Clintons he possibly could and no combines a deadly combinaiton of stealth triangulation with astroturfing all to an end of advancing Marixan Socialism.
Every hour this impostor is in charge adds up to dire consequences for those who love the country and its future.

7,400
posted on
03/15/2009 6:05:24 AM PDT
by
rodguy911
(HOME OF THE FREE BECAUSE OF THE BRAVE--GO SARAHCUDA !!)
---
To: STARWISE
His game is scary at best.
The plan,from the look of his actions, is to advance socialism,power to his party while attacking capitalism every way he can.
To do it he needs both houses, a willing press, but most important 50% plus numbers in the rat polling machine.
Once his numbers drop below 50% he endangers rat reelection since this is an empty core party. With no solid core, no internal guiding beliefs other than pure unadulterated power, he can't last once he gets unpopular.
Endangering the reelection chances of either House or Senate members is the only thing the lemmings in both bodies will not stand for.
They will allow anything else.
To get there we have to provide the transparency he promised yet "forgot".
We have to show the public how he goes before them once a week and tries to recreate the "hope and "change" the errors of the previous week.
Example, his obvious attacks on capitalism and the economy of the U.S. by placing health care,further busting the budget, and every other agenda before fixing the economy did not go unnoticed by many who voted for him. His numbers will suffer when that happens.
Answer: tell Wall Street he is thinking about cutting taxes on them,--problem solved. Will that ever happen--doubtful--does it accomplish this weeks numbers game? Can he turf his way back to popularity? For a while. His side are incredibly stupid. They will fall for anything for a while but sooner or sooner he will be toast.
Once his numbers fall below 50% he will be a lame duck Socialist. Either that or the eligibility question will be outed.

7,401
posted on
03/15/2009 6:33:11 AM PDT
by
rodguy911
(HOME OF THE FREE BECAUSE OF THE BRAVE--GO SARAHCUDA !!)
---
FreeRepublic.com is powered by software copyright 2000-2008 John Robinson