---
To: Scanian
Why does the left need to insist that its current obsession is sexually attractive. Remember when they tried this with Hillary and then Chelsea Clinton. Remeber just a few weeks ago when some of these nutjobs were comparing her to Carla Bruni? I know, I still have trouble believing it myself, but these are the exact same people who compared the Williams Sisters to Anna Kournikova. I would be fair and say that Michelle Obama is not particularly good-looking, but by no means ugly. And she is dedicated to her own particular sense of style, which the liberals seem to like but I guess I don't get.

14
posted on
05/12/2009 3:38:49 PM PDT
by
presidio9
("a stable once had something inside it that was bigger than our whole world," -Lucy Pevensie)
---
To: presidio9
Every time I see that picture (and others) I understand why MO pays for a full time makeup artist and hairdresser.

33
posted on
05/12/2009 3:45:17 PM PDT
by
Right_in_Virginia
(I don't remember George Bush gigging the Dems like Obama is taking swipes at the Repubs.)
---
To: presidio9
She's an Illinois 8.........that's a 2 in any other state.

---
To: presidio9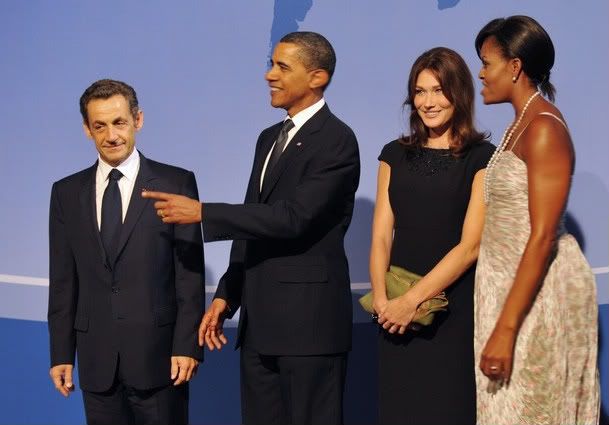 168
posted on
11/25/2009 5:22:45 PM PST
by
shield
(A wise man's heart is at his RIGHT hand;but a fool's heart at his LEFT. Ecc 10:2)
---
FreeRepublic.com is powered by software copyright 2000-2008 John Robinson