---
To: pharmamom; backhoe
Obama Care - Deathcare.
Backhoe do you have any of your great graphics you could add to this thread?
---
To: Freedom'sWorthIt
Ezekiel Emmanuel, may you have the privilege of dying first! Then, we will think you know that you are willing to stand behind your word.... you weasel

---
To: Freedom'sWorthIt
See page 425 of the new healthcare bill - counseling sessions for seniors on how to die - this is not a joke
5
posted on
07/26/2009 5:37:56 PM PDT
by
unitedwestand
(What's up with that?)
---
To: Freedom'sWorthIt
I oppose what Obama wants to do to healthcare, but I think many Americans have to wake up to the reality that individuals have to pay — and should pay — for more of their own healthcare. If any entity — an insurance company, government, whatever — is paying for peoples' medical care, that entity MUST ration, and rationing based on age is one way to do that. Many people over 65 are cheap, cheap, cheap — and I'm talking about rich geezers, too, so the "they-live-on-fixed-incomes-argument" won't wash. Part of the reason we've hurtled so quickly towards socialized medicine is that many older Americans balk at any adjustment to government spending, such as raising the age when you can collect Social Security benefits.

---
To: Freedom'sWorthIt
---
To: Freedom'sWorthIt; All
Let me look into my bag of tricks...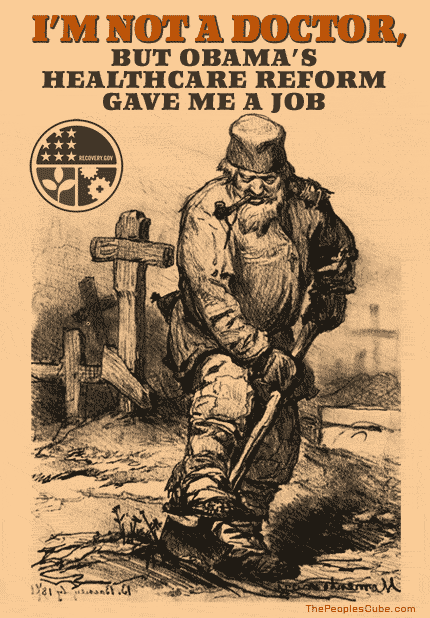 ---
And all this, leads up to...
51
posted on
07/27/2009 12:31:38 AM PDT
by
backhoe
(All across America, the Lights are going out...)
---
FreeRepublic.com is powered by software copyright 2000-2008 John Robinson