---
DUmmie FUnnies 02-08-10 ("Part 2: I was a CIA operative")
DUmmie FUnnies ^ | February 8, 2010 | DUmmie Jeffersons Ghost, DUmmies, and Charles Henrickson


Posted on 02/07/2010 11:40:12 PM PST by Charles Henrickson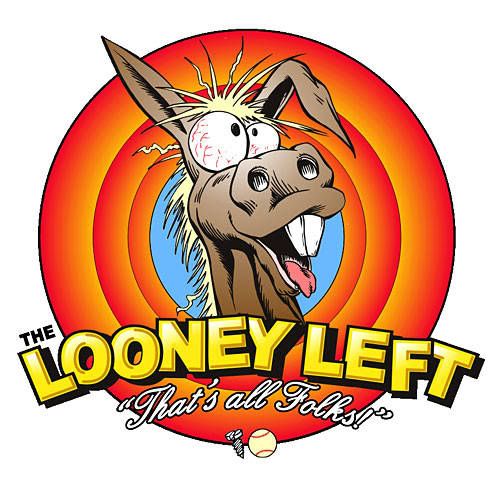 Today DUbble-naught spy Jeffersons Ghost continues his amazing tale with this THREAD, "Part 2 (I was a CIA operative)."
Yes, today it's Stupid Bowl II, the Dolts vs. the Sane-nots, Peyote Maddening vs. DU Breeze, in Rad Zone Red, while the commentary of your humble guest correspondent, Charles Henrickson, enjoying the return of nice weather for my last couple days here in Orange County, is in the [brackets]:
Part 2 (I was a CIA operative)
[Part DU (I was a DUbble-naught spy)]
Over 60% of the people used by the CIA are not directly employed by the agency.
[Over 90% of the people who used to be CIA operatives are not correctly wired.]
Even before WW2, where Radio Free Europe transmitted orders and warnings to the Free French in Paris, mass media was an effective vehicle for messages to intelligence operatives.
["Bonjour, Free French people in Paris! We realize that, since it's before WW2 and the Germans have not yet invaded your land, Radio Free Europe has not even been formed and there is no "Free French" Resistance yet either--well, in spite of all that, we're broadcasting these orders and warnings to you anyway. Call it a test run."]
My professional background is in radio, TV and newspaper.
[I delivered newspapers while listening to the radio. On Sundays the paper would have the TV listings for the week in it, making them heavier to throw.]
I was like a relay point, to some degree. I took information from one source and relayed it to another. I have no idea how these simple phrases, or occasionally single words, were used. I'm sure the Valentines Day commercial that said "Why not send HIM roses." brought about a St. Valentines Day Massacre in some cases.
[In other cases, it brought about a Ben Burch Massage.]
With items like this OP, the primary objective is the discredit the author. If you can't intimidate people into silence, making them look stupid or crazy is a strategy straight out of the beginners playbook.
[It's so obvious, isn't it? These amateurish attempts to make DUbble-naught spy Jeffersons Ghost appear stupid or crazy. . . . Who would fall for it?]
My last OP on this topic was locked.
[Locked and loaded!]
No reason was given by the Moderator. It said "WE" are locking this because of a "consensus."
["Conspiracy" is more like it! "WE" indeed!]
My computer has developed some odd software issues, so I won't be able to respond to subsequent postings as well as I'd like. It's probably a virus.
[DU Flu. . . . Thanx, DUbble-naught spy Jeffersons Ghost. Now let's see if there are any secret messages imbedded in the replies . . .]
I'm sorry.
[This message was a secret code to bring about a Super Bowl Sunday Mockery.]
I'm loving these threads.
[Code for "Free French . . . Fries!"]
Is there a link to part 1?
[This question was asked by Will Pitt. Maybe Wee Willie's next career will be as a DUbble-naught spy. "Pitt. Will Pitt," I can hear him say, tuxedoed, as he asks the bartender for a beer shaken, not stirred. Spied Spyer Pitt can relay secret messages through his truthout essays. No need to encode them--just put them in the last paragraph, and only those who need to know will make it that far.]
Oh man, this is better than "24"
[This is better than "24 business hours"!]
Could you tell me, confidentially, is Project X a hoax?
[No. Meaning, no, I can't tell you.]
If not, do you have any idea when it will be implemented?
[Xmas.]
99.9 questions of this type, I won't be able to answer. I have no idea what "project X" is nor do I have a need to know. Stuff like black-ops projects are performed in a "need to know" environment.
[DUbble-naught spy Jeffersons Ghost does not need to know ANYTHING, as he amply demonstrates.]
black ops payback is a "bear."
[BEWARE THE BEAR!]
If black-ops projects are performed in a need to know environment, and one does not have a need to know, how does one know that there are such projects?
[The fact that you do not know about them--that in itself shows that they are going on. Otherwise you would know about them.]
I think I saw your story on cable...it was The B*llsh*t Channel, right?
[Hee! Hee!]
A thread like this is a good way to identify the trolls. I wonder how many work for the boys and how many are just ignorant. So, the moderators base their decisions on how many trolls attack your thread. That brings up another question.......
[Do the MODERATORS work for "the boys"? Are Skinner, Elad, EarlG really . . . CIA OPERATIVES???]
I'm sorry. I think it's best if I lock this. Please don't post any more of these. Thanks.
[HA! I KNEW it! EarlG locks the thread, fearing exposure, and thus PROVES he really is a SPOOK!]

---
TOPICS: Humor
KEYWORDS: cia; dufu; dummie; dummiefunnies; dummies; espionage
---
Navigation: use the links below to view more comments.
first 1-20, 21-40, 41-58 next last
---
---
---
---
---
---
---
---
---
---
---
---
---
---
---
---
---
---
---
---
---
Navigation: use the links below to view more comments.
first 1-20, 21-40, 41-58 next last
---
---