---
To: nysuperdoodle
It is ironic that his death features a "whitewash."
I do believe people can repent of racist behavior. Maybe Byrd did. I hope so. But it is stupid to pretend he was never a hard core racist.
5
posted on
07/02/2010 5:39:25 PM PDT
by
Persevero
("What students would learn in American schools above all is the religion of Jesus Christ - G. Wash.)
---
To: Persevero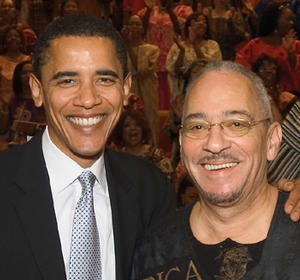 SEAN HANNITY: But Reverend Jeremiah Wright is not backing down and has not for years and in his strong stance on the teaching of black liberation theology is nothing new. He had the same things to say last spring when he appeared on "Hannity & Colmes:"
WRIGHT: If you're not going to talk about theology in context, if you're not going to talk about liberation theology that came out of the '60s, systematized black liberation theology that started with Jim Cone in 1968 and the writings of Cone and the writings of Dwight Hopkins and the writings of womynist theologians and Asian theologians and Hispanic theologians, then you can't talk about the black value system.
HANNITY: But I'm a — reverend
WRIGHT: Do you know liberation theology, sir?
http://www.foxnews.com/story/0,2933,354158,00.html
____________________________________________
"Black theology will accept only the love of God which participates in the destruction of the white enemy. What we need is the divine love as expressed in Black Power, which is the power of black people to destroy their oppressors here and now by any means at their disposal".--James (Jim) Cone,
African American Religious Thought: An Anthology (Paperback)
by Cornel West (Editor), Eddie S. Glaude Jr. (Editor)
____________________________________________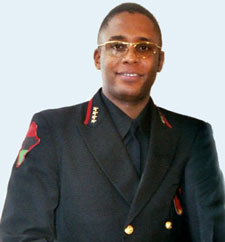 Malik Zulu Shabazz, chairman of the New Black Panther Party for Self-Defense (NBPP):
"We believe in a Black first philosophy and a Black Liberation Theology."
7
posted on
07/02/2010 5:43:49 PM PDT
by
ETL
(ALL (most?) of the Obama-commie connections at my FR Home page: http://www.freerepublic.com/~etl/)
---
FreeRepublic.com is powered by software copyright 2000-2008 John Robinson