---
President Obama is at it again
http://toddkinsey.com/President_Obama_is_at_it_Again.html ^
Posted on 09/01/2010 7:47:25 AM PDT by Todd Kinsey
Last night, President Obama again tried to revise history by blaming our current financial crisis on the war in Iraq stating "We have spent over a trillion dollars at war, often financed by borrowing from overseas. This, in turn, has short-changed investments in our own people, and contributed to record deficits." Of course he and his brethren on the left continue to ignore Fannie Mae and Freddie Mac's contribution to the current crisis.
Between the two institutions they have secured nearly sixty percent of the $12 Trillion in mortgages in the United States, a large portion of which were subprime mortgages . The president and his willing accomplices in the media have been blaming George W. Bush for the financial crisis in America; however, the current economic crisis is directly tied to the Democrats dating back to the Clinton Administration.
After being elected, the Bush administration warned both in 2001 and 2003 of the impending financial disaster and attempted to regulate Fannie Mae and Freddie Mac. It was Democrat Barney Frank, then the Ranking Member of the House Financial Services Committee who defended Fannie Mae and Freddie Mac. Representative Frank said that "Fannie Mae and Freddie Mac are not in a crisis." He went on to say that they were "financially sound and that we should be doing more to get low income people into housing."

(Excerpt) Read more at toddkinsey.com ...
---
TOPICS: Government; Politics
KEYWORDS: barneyfrank; chrisdodd; economy; obama



---
To: Todd Kinsey
pRes_ _ent Obama is a document liar (again, and again, and again, and again)
FLASHBACK:
2008 NASA ................................................................ $11 billion per year
2008 War on Terror (through protection of President Bush) .... $10 billion per month
Entire US Budget Deficit in FY 2007 ....................................... $162 billion.

NOW: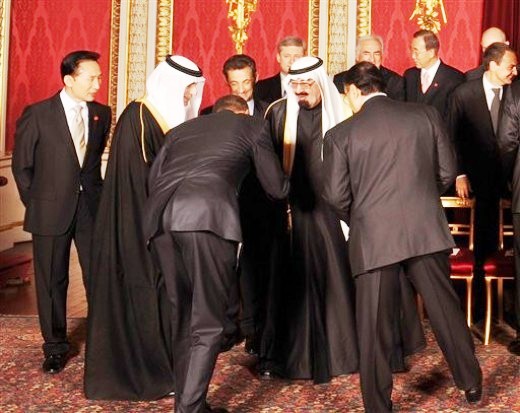 2
posted on
09/01/2010 7:51:30 AM PDT
by
Diogenesis
(Si vis pacem, para bellum)
---
To: Todd Kinsey
I saw him lying on TV last night.
In some dark attic, a portrait of Dorian Obama is steadily looking healthier and less evil.
Leni

---
To: MinuteGal
I noticed he colored his hair again to cover all they grey he had been sporting.
---
To: Todd Kinsey
5
posted on
09/02/2010 7:47:30 AM PDT
by
paulycy
(Demand Constitutionality: Islamo-Marxism is Evil.)
---
To: paulycy
Barry Poppins flys again..
---
FreeRepublic.com is powered by software copyright 2000-2008 John Robinson