---
Obama's Ambassadors Of Racial Hatred
Flopping Aces ^ | 10-14-10 | Skookum


Posted on 10/14/2010 3:39:22 PM PDT by Starman417
Minister King Samir Shabazz
Want Freedom? Kill Some Crackers!
President Obama's Most Fervent Supporters Are Die Hard Racists
Granting freedom from prosecution and arrest is nearly the same as granting diplomatic immunity. Obama's Justice Department led by Attorney General Eric Holder has granted immunity to members of the New Black Panther Party so that they can spread their message of racial hatred, violence, genocide, voter intimidation with federal immunity from prosecution.
[VIDEO AT SITE]
Liberal and Socialist Apologists are quick to point out that this doesn't really qualify as voter intimidation, there has been no blood spilled, and asking Blacks to kill Cracker Babies isn't really hate speech but just a Black man exercising his freedom of speech. Obama's own Ambassador of Racial Hatred, no less!
[VIDEO AT SITE]
Although Whites who voted for Obama may feel betrayed at the thought of his Ambassadors of Hatred, it is important to remember that he has a broad coalition of allies and he has been associated with extreme radicals his entire life; however, the granting of immunity from prosecution to people associated with such vile hatred is unique in American history. We must learn to trust in the wisdom of our "Post Racial President".
Here we have Obama's Ambassadors of Hatred celebrating the 4th of U Lie Day.
[VIDEO AT SITE]
Prosecuting Attorneys for the Justice Department filed complaints against Shabazz.
Career Department of Justice attorneys headed by voting-section chief Chris Coates filed a case under Section 11(b) of the Voting Rights Act of 1965 against four defendants, accused the men of attempting to engage in, and engaging in, both voter intimidation and intimidation of individuals aiding voters.
(Excerpt) Read more at floppingaces.net...

---
TOPICS: Politics; Society
KEYWORDS: democrats; dojisajoke; elections; holder; liberalhate; newblackpanthercase; obama; racist; shabazz



---
To: Starman417
Barack "Black Liberation Theology" Obama...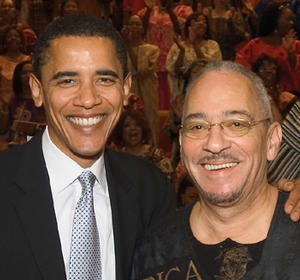 SEAN HANNITY: But Reverend Jeremiah Wright is not backing down and has not for years and in his strong stance on the teaching of black liberation theology is nothing new. He had the same things to say last spring when he appeared on "Hannity & Colmes:"
WRIGHT: If you're not going to talk about theology in context, if you're not going to talk about liberation theology that came out of the '60s, systematized black liberation theology that started with Jim Cone in 1968 and the writings of Cone and the writings of Dwight Hopkins and the writings of womynist theologians and Asian theologians and Hispanic theologians, then you can't talk about the black value system.
HANNITY: But I'm a — reverend
WRIGHT: Do you know liberation theology, sir?
http://www.foxnews.com/story/0,2933,354158,00.html
____________________________________________
"Black theology will accept only the love of God which participates in the destruction of the white enemy. What we need is the divine love as expressed in Black Power, which is the power of black people to destroy their oppressors here and now by any means at their disposal".--James (Jim) Cone,
African American Religious Thought: An Anthology (Paperback)
by Cornel West (Editor), Eddie S. Glaude Jr. (Editor)
____________________________________________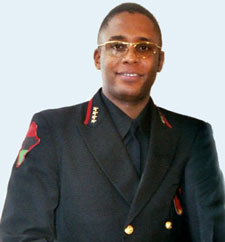 Malik Zulu Shabazz, chairman of the New Black Panther Party for Self-Defense (NBPP):
"We believe in a Black first philosophy and a Black Liberation Theology."
2
posted on
10/14/2010 3:40:49 PM PDT
by
ETL
(ALL (most?) of the Obama-commie connections at my FR Home page: http://www.freerepublic.com/~etl/)
---
To: Starman417
Unfortunately this statement is provably false:
the granting of immunity from prosecution to people associated with such vile hatred is unique in American history.
From the ending of reconstruction untill the Civil Rights Era, the KKK was effectively immune from prosecution in the old Confederacy.

---
FreeRepublic.com is powered by software copyright 2000-2008 John Robinson