---
Say What? Liberals & The Bonehead Things They Say
Flopping Aces ^ | 02-09-11 | Gary Kukis


Posted on 02/09/2011 2:25:42 PM PST by Starman417
Liberals:
President Obama: "To the people of Egypt, particularly the young people of Egypt, I want to be clear: We hear your voices."

President Obama from less than a year ago about much larger demonstrations all over America: "So I've been a little amused over the last couple of days where people have been having these rallies about taxes. You would think they would be saying thank you." and "Those of you who are watching certain news channels on which I'm not very popular, and you see folks waving tea bags around..."

President Obama at the Prayer Breakfast: "Now, sometimes faith groups can do the work of caring for the least of these on their own. Sometimes they need a partner, whether it's in business or government, and that's why my administration has taken a fresh look at the way we organize with faith groups, the way we work with faith groups through our Office of Faith-Based and Neighborhood Partnerships...There's only so much a church can do to help all the families in need, all those who need help making a mortgage payment or avoiding foreclosure or making sure their child can go to college....And that's why I continue to believe that, in a caring and in a just society, government must have a role to play, that our values, our love, and our charity must find expression not just in our families, not just in our places of work and our places of worship, but also in our government and in our politics."

President Obama: "If we make America the best place to do business, businesses should make their mark in America. They should set up shop here, and hire our workers, and pay decent wages, and invest in the future of this nation. That's their obligation. And that's the message I'll be bringing to American business leaders at the Chamber of Commerce on Monday "

Time's Mark Halperin on Obama's performance at the National Prayer Breakfast: "[this address] had] a level of sophistication and skill that not one Republican on the field right now can duplicate."

Washington Post reporter Dana Milbank on Jan. 21st: "I hereby pledge that, beginning on Feb. 1, 2011, I will not mention Sarah Palin - in print, online or on television - for one month."

Dana Milbank at 3:45 pm Feb. 1st: "I survived Day One of my February Sarah Palin moratorium...Only 27 days to go."

WH economic advisor Gene Sperling: "It is a very tough budget. It will get tougher each year. When you are freezing [portions of the federal budget], it is a real cut, and it is a real cut that gets bigger each year; and we felt that this was a degree of fiscal constraint that we could do, but was very difficult but still be consistent with a strategy for investing in innovation, education and research."

Camille Grammer explaining the reason for her breakup with Kelsey Grammer: "Oh, I love cuddling. We didn't even do that. He was too busy watching Fox News. He didn't want to cuddle."

Motto of the Muslim brotherhood: "Allah is our objective. The Prophet is our leader. The Qur'an is our law. Jihad is our way. Dying in the way of Allah is our highest hope. Allahu akbar!"

Newswoman Katie Couric twittered: "As many of you have already heard Mubarak has resigned."

(Excerpt) Read more at floppingaces.net...

---
TOPICS: Politics
KEYWORDS: couric; egypt; halperin; obama; palin



---
To: Starman417
Hillary Clinton in Nigeria: "Our democracy is still evolving. You know we had some problems in some of our presidential elections. As you may remember, in 2000 our presidential election came down to one state where the brother of one of the men running for president was governor of the state. So we have our problems too."
---
To: Starman417
Great article but the title is redundant. Liberals and Bonehead mean the same thing.
3
posted on
02/09/2011 3:43:27 PM PST
by
wjcsux
("In a time of universal deceit, telling the truth becomes a revolutionary act." - George Orwell)
---
To: Starman417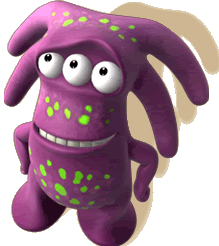 4
posted on
02/09/2011 4:22:44 PM PST
by
Chode
(American Hedonist - *DTOM* -ww- NO Pity for the LAZY)
---
FreeRepublic.com is powered by software copyright 2000-2008 John Robinson