---
Karachi Woman Murders, Seeks to Cook Husband (Dreams of Polygamy Go to Pot ... Stew Pot!)
IsraelNationalNews.com ^ | 11/24/2011 | Gavriel Queenann


Posted on 11/25/2011 10:43:16 AM PST by DogByte6RER

Karachi Woman Murders, Seeks to Cook Husband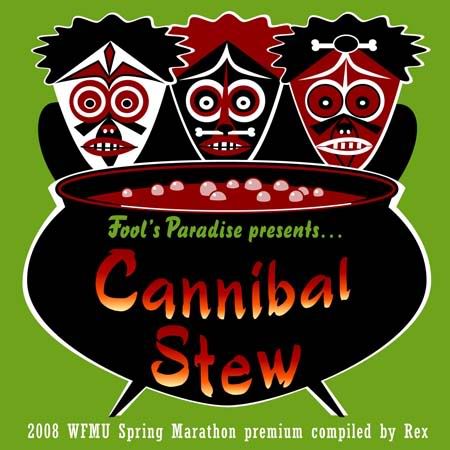 Pakistani police say a woman tried to cook her husband after murdering him for planning to take a second wife.
By Gavriel Queenann
Pakistani police on Thursday arrested a woman they say killed her husband and was attempting to cook his body parts, after he planned to take a second wife without her permission.
According to family law in Islamic Pakistan, a man must get permission from his first wife before his second marriage, but the law is rarely observed.
Police arrested Zainab Bibi, 32, and her nephew Zaheer, 22, in the Shah Faisal colony of Pakistan's southern metropolis of Karachi, local police commander Nadeem Baig said.
"They killed Ahmad Abbas, Zainab's husband, and chopped his body into pieces and were about to cook the flesh in a bowl," he told AFP. Baig added both a bowl containing the husband's diced flesh and knife used in the murder were recovered.
Television networks reportedly showed gruesome footage of the human flesh in a bowl ready for the stove.
A neighbor alerted the police to the crime and investigations were ongoing, said Baig.
"There could be two factors behind her intention to cook the husband. One is to destroy the evidence and the other could be her immense hatred against him for seeking a second wife," he said.

(Excerpt) Read more at israelnationalnews.com ...
---
TOPICS:
KEYWORDS: cannibalism; islam; itsacookbook; karachi; muhammadsminions; muslims; pakistan; polygamy; religionofpeace; rop; sharia; soupbowl; toserveman
---
Navigation: use the links below to view more comments.
first previous 1-20, 21-23 last
---
To: cowboyway
Just don't ask her to make you dinner.

21
posted on
11/25/2011 3:05:05 PM PST
by
Pollster1
(Natural born citizen of the USA, with the birth certificate to prove it)
---
To: Pollster1
22
posted on
11/26/2011 5:43:39 AM PST
by
cowboyway
(Molon labe : Deo Vindice : "Rebellion is always an option!!"--Jim Robinson)
---
To: DogByte6RER
.
_______________
Jihad per TV 'realism series'- 'All American Muslims'
TLC Sunday, 9 PM CST
'It is an attempt to manipulate Americans into ignoring the threat of jihad and to bully them into thinking that being concerned about the jihad threat would somehow victimize these nice people in this show.
The problem people have with Islam is its teachings of violence against and the subjugation of unbelievers. It is with the supremacist ideology and the fervent believers in those noxious doctrines of warfare and subjugation. Yhe ultimate danger posed by a program presenting the "normal" side of life for American Muslims is that it isn't accurate.
The danger is in the deception and obfuscation of the truth which results in the intellectual disarming of the American people.'
Pam Geller
_______________________
Email TLC.
Protest
Boycott
Get up a petition.
They will destroy what we've done to alert America to the danger of Islam
This atrosity MUST be stopped!
.
From 'Bare naked Islam'
http://barenakedislam.wordpress.com/2011/11/13/tlcs-all-american-muslim-series-sponsor-boycott-list/
Here's a simple email form to send: TLC SPONSOR LETTER
http://florida-family.org/take_action_form.php?message=51
SWEET & LOW
CLINIQUE
JOHN FRIEDA HAIR CARE
WAL-MART
K-MART
PET SMART
DYSON VACUUMS
AMWAY
STOP & SHOP
CHASE BANK
T-MOBILE
HTC RADAR PHONE
CENTRUM
HOME DEPOT
SONIC
TIME WARNER CABLE
NBC NEWS
PRO-ACTIV
AIRBORNE SUPPLEMENTS
LION KING
KETTLE CHIPS
TRUE BLUE TEST
KAYAK.COM
KAHLUA
TRUMOO
KINECT
BOB'S FURNITURE
FREE COUNTRY CLOTHING
NORTH SHORE/LIJ HOSPITAL
LEAP FROG
FACEBOOK Boycott TLC here: BoycottTLC
https://www.facebook.com/BoycottTLC
.
---
Navigation: use the links below to view more comments.
first previous 1-20, 21-23 last
---
---
FreeRepublic.com is powered by software copyright 2000-2008 John Robinson