---
The Obama Hope Artist Is Going To Jail?
The Looking Spoon ^ | 2-27-12 | The Looking Spoon


Posted on 02/27/2012 10:52:32 AM PST by The Looking Spoon
Artist Shepard Fairey, who created the iconic "Hope" campaign poster featuring then-Sen. Barack Obama for the 2008 presidential campaign, pleaded guilty in Manhattan Federal Court on Friday to one count of criminal contempt for destroying documents, manufacturing evidence and other misconduct.

See the story here.
I know it's not spelled the same way, but it looks like Mr. Fairey may get a chance to live out his name behind the slammer (that's a lot of innuendo for one sentence!).
I whipped up a couple of parting gifts for him...
This one is from me to liberals

---
TOPICS: Humor; Miscellaneous; Politics
KEYWORDS: artist; fairey; hope; jail; obama; shepardfairey



---
To: The Looking Spoon
And once again; it's not the crime, it's the cover-up. (Unless your name is Clinton...)
---
To: The Looking Spoon
Send him the party size tube of Astroglide,he's gonna need it.....
3
posted on
02/27/2012 10:56:43 AM PST
by
Farmer Dean
(stop worrying about what they want to do to you,start thinking about what you want to do to them)
---
To: Farmer Dean
or he could wear this mask.....
4
posted on
02/27/2012 10:59:44 AM PST
by
Doogle
(((USAF.68-73..8th TFW Ubon Thailand..never store a threat you should have eliminated)))
---
To: The Looking Spoon
For more information on Shepard Fairey, see:
http://www.freerepublic.com/focus/f-news/2121506/posts
Obama's Venomous Artist-Fundraiser
Fairey has a company ("Obey") that produces his own artwork, such as these.
See Fairey's website: http://www.thegiant.org/wiki/index.php?title=Category:Prints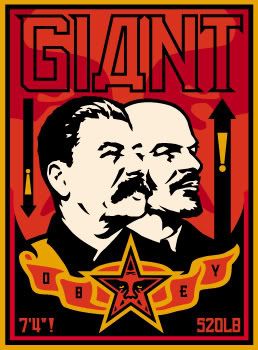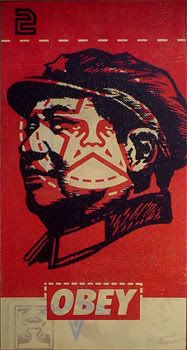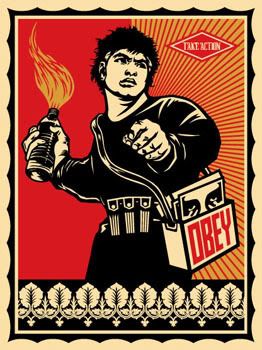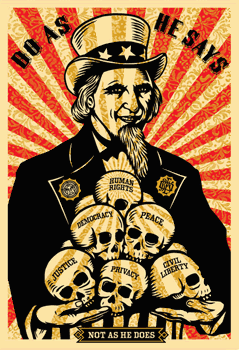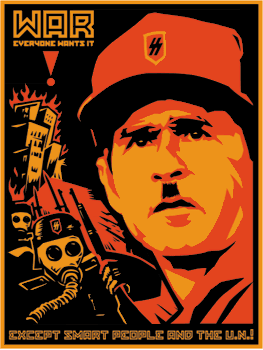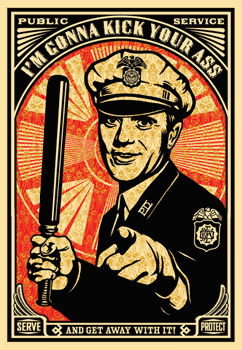 Obama has written Fairey that he admires "the political messages involved in your work."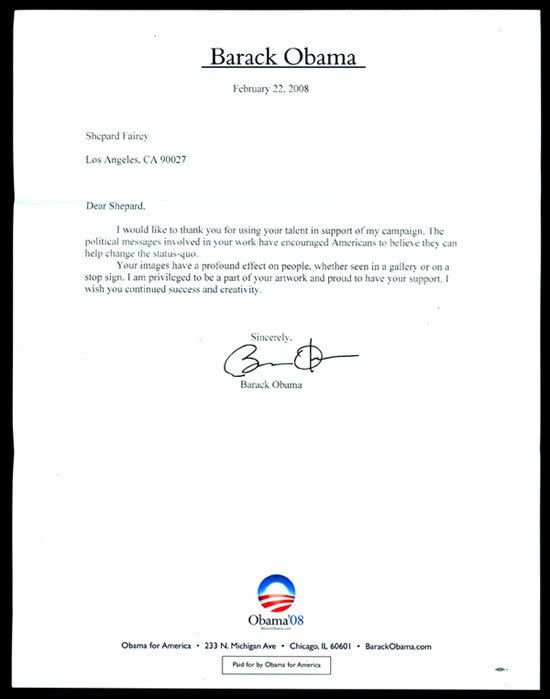 The political messages in Fairey's art are:
1) Communist dictators are god-like supermen
2) The United States is a police state at home and an imperialist oppressor abroad
3) Capitalism is an evil system based on greed and exploitation
4) Ordinary Amerikkkan workers are guilty of blithely supporting an unjust system
5) The only good Americans are those who fight The System
6) The communist Peoples' Armies will soon triumph over Amerikkkan imperialism and bring peace to the world out of the barrel of a gun.



5
posted on
03/02/2012 5:24:18 PM PST
by
Dajjal
("I'm not concerned about the very poor." -- severely conservative Mitt Rmoney)
---
FreeRepublic.com is powered by software copyright 2000-2008 John Robinson