---
To: traditional1
I've been saying for some time, that almost everyone can afford something. Ruger, Glock, Kimber, S&W and Colt can be very expensive. I discovered the very affordable Hi-Points when issued their C9 9mm pistol at a security firm. When I left, I bought the pistol from the company:
http://www.hi-pointfirearms.com/handguns/handgun_main.html
They manufacture carbines, as well in .380 ACP, 9mm , 40 S&W, and 45 ACP.
16
posted on
03/23/2012 5:15:57 PM PDT
by
2ndDivisionVet
(Ich habe keinen Konig aber Gott)
---
To: 2ndDivisionVet
People laugh at the cheap guns like .22s.
Personally I don't want to get shot by one. And ANYONE can afford one. Better than none at all.
---
To: 2ndDivisionVet
Hey, my step-son has a Hi-Point .40 S&W, and that sucker is nice for the price. I was hedging on those until he brought his over to the house. Now I'm on the cusp on picking one up for myself. It's also the most jam-proof of the Hi-Points, from what I hear - his FFL guy said it plays nice in the sandbox with just about any .40 load you bring to the table. And it's a lot sturdier than I expected, especially with so much of the frame being composite. Good weight and balance to it.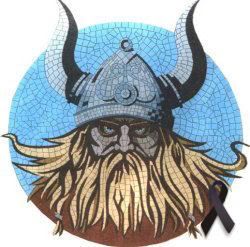 "As democracy is perfected, the office represents, more and more closely, the inner soul of the people. We move toward a lofty ideal. On some great and glorious day the plain folks of the land will reach their hearts desire at last, and the White House will be adorned by a downright moron."
--H.L. Mencken, The Baltimore Evening Sun, July 26, 1920
---
To: 2ndDivisionVet
Hi-Point?!? Wow!
I'm reading your post a day later (Sat) and the Gun Snobs haven't eaten you up yet ;-)
but 'series', I bought the Hi-Point Carbine (9mm, +P rated) in 1999 'just in case' Gore got elected. Neat little (short) rifle that'll more than do the job, and in close quarter situations too. And to me it's 'ugliness' makes it MORE cool and 'scary looking'.

138
posted on
03/24/2012 5:28:45 AM PDT
by
Condor51
(Yo Hoffa, so you want to 'take out conservatives'. Well okay Jr - I'm your Huckleberry)
---
FreeRepublic.com is powered by software copyright 2000-2008 John Robinson