---
DUmmie FUnnies 03-25-12 (DUmmies Sweat ObamaCare SC Decision)
DUmmie FUnnies ^ | March 25, 2012 | DUmmies and PJ-Comix


Posted on 03/25/2012 6:54:24 PM PDT by PJ-Comix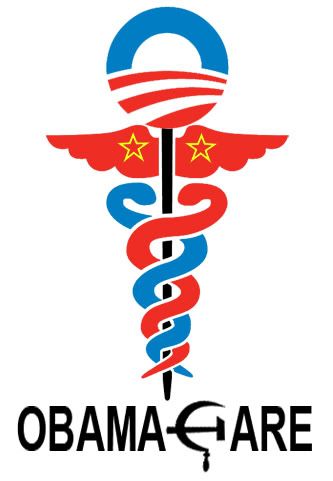 The best thing about if the Supreme Court decision going the way I hope it does on ObamaCare is that it will cause the DUmmies to go BERSERK. This means the DUmmies will become even FUnnier than they normally are. My best guess is the the Supreme Court will rule that the mandate is unconstitutional but not take a stand on the rest of it. However, if that happens, how does ObamaCare even hold up since there would be no funds to pay for it? Perhaps Obama could ask Congress to pass a tax for the ObamaCare funds but the likelihood of them complying with this request would be somewhere between Nil and None. Also Obama has to blame himself if the SC is hostile to him due to the fact that he publicly castigated the conservative Supremes in his 2010 SOTU address. Way to win friends and influence people, Barack. As to Anthony Kennedy... Has anybody noticed how he has been voting lately almost consistently conservative? One reason is that the "leader" of the SC liberal faction, Stephen Breyer, is a loon. Anybody out there remember his rationale about a year ago for voting AGAINST Second Amendment rights by conjuring up what he thought was in James Madison's mind as opposed to what Madison actually wrote? And Anthony Kennedy is going to be influenced by that lunacy? In the meantime it is FUn to watch the DUmmies bite their fingernails in anticipation of the ObamaCare (which most of them hated) decision as you can see in this THREAD, "Anyone here Really think Roberts-Thomas-Scalia-Alito-Kennedy WON'T Overturn Healthcare?" So let us now watch the DUmmies soil their diapers in Bolshevik Red while the commentary of your humble correspondent, chuckling over how the democrats FAILED to consider constitutionality when ramming ObamaCare through Congess, is in the [barackets]:
Anyone here Really think Roberts-Thomas-Scalia-Alito-Kennedy WON'T Overturn Healthcare?
[Beware the Five Horsemen of the APOCALITO!!!]
I never even went to college, but even I know they WILL!
[But...but all the liberal pundits are predicting 7-2 in favor of ObamaCare.]
Is only the mandate at risk?
[So if only the mandate is shot down, how do you PAY for ObamaCare?]
I was thinking. I think that's the only thing they are really freaking out about.
[The "only thing?" No Mandate, No ObamaCare. Where do you think the money to fund it will come from? ObamaBucks?]
They actually seem to have absolute royal-like power. No one can seem to stop them, even when what they do is outside their jurisdiction, and to all appearances, unconstitutional and maybe even treasonous.
[Yes, the DUmmies will go even more INSANE if the Supremes rule AGAINST ObamaCare or just the Mandate. The entertainment will be tremendous.]
It May All Hinge On Scalia...
[That means...GOODBYE OBAMACARE!!!]
Could you imagine if they rule the government has no authority to force people to buy health insurance from a private company and have to pay a stiff penalty if they refuse to do it. Don't these people even read the constitution?
[Hello you LOUSY FREEPER TROLL!!!]
Don't predict which part will be struck down, but suspect they will accept the individual responsibility part. Will deny at least one part to further muddy the issue and appear to assuage their wingbat supporters.
[Most likely they will deny the part that keeps ObamaCare afloat...namely the Mandate.]
Perjury and other crimes should be enough to impeach them if there was actual justice.
[If there was actual justice you would be permanently confined to the Rubber Room and force fed with a funnel down your throat.]
They will hold that Congress can pass a tax to subsidize a national health system.
[And Congress will immediately do that...NOT!]
The Affordable Care Act is much much easier to overturn than it is to uphold, due to Congress's own cowardice and corruption. No severability or saving clause means it all goes. You might even see a six member majority.
[No severability clause means the Obama Regime FLUSHED their prize legislation down the toilet. Over a year of desperate effort to pass it...WASTED! BWAHAHAHAHAHAHA!!!]

---
TOPICS: Humor
KEYWORDS: dummies; obamacare; supremecourt
---
Navigation: use the links below to view more comments.
first previous 1-20, 21-40, 41-42 next last
---
---
---
---
---
---
---
---
---
---
---
---
---
---
---
---
---
---
---
---
---
Navigation: use the links below to view more comments.
first previous 1-20, 21-40, 41-42 next last
---
---