---
To: KeyLargo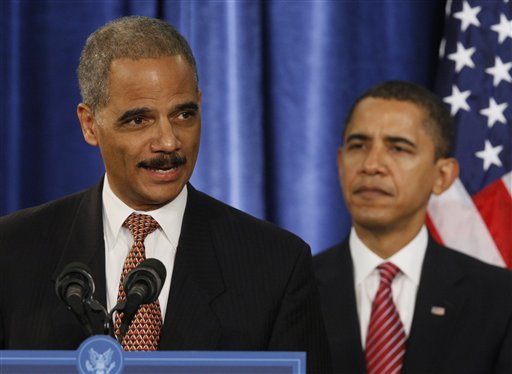 Undocumented Moslem Tyrant's pro-Jihad pro-terrorist AG:
"Under your King's leadership
America is now a subsidiary of the Moslem Brotherhood
wholly owned by the PRC and terrorists who support the DNC.
As such, today, Jews and Christians, and especially crippled cracker children and elderly are our ONLY targets."

8
posted on
04/26/2012 2:04:34 PM PDT
by
Diogenesis
("Freedom is never more than one generation away from extinction. " Pres. Ronald Reagan)
---
To: Diogenesis
TSA defends pat-down of 4-year-old at Kan. airport
By ROXANA HEGEMAN, Associated Press – 19 hours ago
WICHITA, Kan. (AP) — The grandmother of a 4-year-old girl who became hysterical during a security screening at a Kansas airport said Wednesday that the child was forced to undergo a pat-down after hugging her, with security agents yelling and calling the crying girl an uncooperative suspect.
The incident has been garnering increasing media and online attention since the child's mother, Michelle Brademeyer of Montana, detailed the ordeal in a public Facebook post last week. The Transportation Security Administration is defending its agents, despite new procedures aimed at reducing pat-downs of children.
This April 14, 2012 photo provided by Lori Croft shows her 4-year-old granddaughter Isabella Brademeyer, in Wichita, Kan., where she was a flower girl at her uncle's wedding. Brademeyer and her mom passed through security at the Wichita airport without incident when the girl ran over to briefly hug her grandmother, Croft, who was awaiting a pat-down after tripping the alarm. TSA then insisted the girl also undergo a physical pat-down, putting the agency on the defensive despite new procedures aimed at reducing pat-downs of children. (AP Photo/Lori Croft)

---
FreeRepublic.com is powered by software copyright 2000-2008 John Robinson