---
To: RightFighter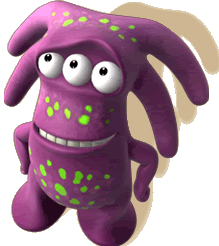 or, anybody that voted for the boy with two working braincells to rub together has finally seen 0bama for the turd in the punchbowl that he really is...
13
posted on
05/21/2012 7:49:26 PM PDT
by
Chode
(American Hedonist - *DTOM* -ww- NO Pity for the LAZY)
---
To: Chode
Every day I see incidents that spell trouble for "the one". Just this evening at a meeting, a life-long democrat was having a melt down about something that obama has done. I never was clear about what, but the results were explosive. That man will not vote democrat this year. He's had enough.
I chided him about demanding to know if we were calling our legislators and Senators like we should. I asked him why he wasn't attending the Tea Party meetings. He stammered a bit on that one. I challenged him to come to our meetings and meet all the democrats, independents and republicans who were actually doing something about the problems we face.
17
posted on
05/21/2012 8:07:49 PM PDT
by
WVNan
("Socialism is the philosophy of failure, the creed of ignorance, and the gospel of envy." - Winston)
---
FreeRepublic.com is powered by software copyright 2000-2008 John Robinson