---
To: Viking2002
I can't afford Kona anymore. I use to blend 1/4 Kona with the Magnolia, because I like it and it sells well with friends and customers.
I haven't had JBM for over a decade. My contacts can't get it green anymore.
And, Hero? I use a hot air popcorn popper to roast my coffee. It goes on a shelf when it's done.
I don't waste counterspace with microwave transmitters that I can't modulate. (Read that as a microwave oven).
I can afford Tres Rios when the market is a buyers market. October/November... Or so. Depends. Gotta follow the market.
I'll roast my own and everyone else can pound sand. ;)
/johnny

---
To: JRandomFreeper
Home roaster here as well. I've burned out two Nesco roasters in the last five years. Lucky my son lives on the big Island. Buys green beans for me at the local farmers markets. Kona peaberry is the nectar of the gods........
15
posted on
06/20/2012 11:24:44 PM PDT
by
Species8472
(Stupid is supposed to hurt)
---
To: JRandomFreeper
Are you pulling my leg? A hot air popper? You can actually roast green coffee beans in one? And I know Kona is a deep dent in the wallet. I only indulge occasionally due to the price. Kona blends don't cut it - gotta have 100% genuine. But Jamaican Blue Mountain makes Kona look like robusta Nescafe filler, price-wise. The good stuff runs $35 a pound anymore.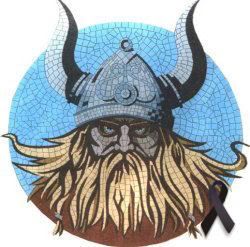 "As democracy is perfected, the office represents, more and more closely, the inner soul of the people. We move toward a lofty ideal. On some great and glorious day the plain folks of the land will reach their hearts desire at last, and the White House will be adorned by a downright moron."
--H.L. Mencken, The Baltimore Evening Sun, July 26, 1920
---
FreeRepublic.com is powered by software copyright 2000-2008 John Robinson