---
Holder as Kingmaker? Lawmakers in the Spotlight in Fight vs. Attorney General
The PJ Tatler ^ | June 25, 2012 | Bridget Johnson


Posted on 06/25/2012 8:41:22 AM PDT by Kaslin

The months of hearings that culminated in last week's contempt vote against Eric Holder have made the attorney general a villain in some eyes and a hero in others.

But the highly publicized oversight of the nation's top cop in the wake of Fast and Furious, voter ID, SB 1070 and other issues has also cast Holder in an unlikely role: kingmaker.

This isn't to say in any shape or form that the proceedings against Holder are rooted in simply generating publicity for lawmakers. It's just a natural effect that the bigger the case, the bigger the names, the greater the allegations, the more spotlight that's cast on the players involved.

Some members of Congress were simply destined to become bigger household names with the progression of Holder-related scandals, or even without the attorney general. House Oversight and Government Reform Committee Chairman Darrell Issa (R-Calif.) was raring to go after waste and abuse from the minute he knew he would take the gavel after the Republicans' 2010 midterm rout. A stick figure cop in front of the Capitol dome became his Twitter avatar, and the first hearing his committee held in January 2011 was on the TARP bailouts. Before Fast and Furious was on the radar, Issa was going after federal spending binges, regulatory impediments to job creation, and the failing U.S. Postal Service.

Issa, who did a triple-play on the Sunday shows this weekend, is no-holds-barred and you know that when he sets his mind to push forward with something no amount of arm-twisting will deter him. The Democrats brand him as a combative witch-hunter, which alone elevates him to most-favored-lawmaker status among many on the right, particularly in the grass-roots. His star won't necessarily be at the same height with Republican House leadership as it is with the conservative base, so it will be especially fascinating to see what lies in Issa's future, particularly as the end of the 112th Congress plays out.

Quotable: "No, Mr. Attorney General, you're not a good witness. A good witness answers the question asked. So let's go back again. Have you and your attorneys produced internally the materials responsive? In other words, have you taken the time to look up our subpoena and find out what material you have responsive to it, or have you simply invented a privilege that doesn't exist?" — House Judiciary Committee oversight hearing with Holder testifying, June 7, 2012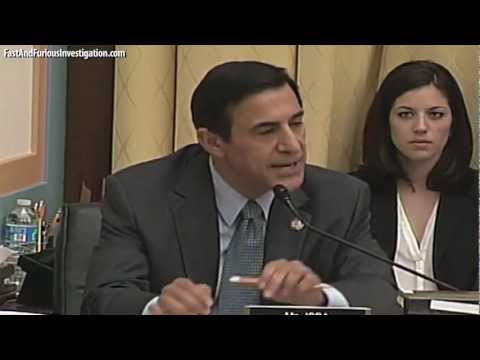 Here are some others who have stood out as up-and-comers in the Holder proceedings.
Trey Gowdy
Twitter has lit up with this South Carolina freshman's name every time he's let loose with a direct, impassioned questioning style similar to Issa's. There's also been a hearty helping of indignation from this former district attorney as he faces off with the head of the Justice Department. He's also an example of a lawmaker whose profile has been heightened even more by being on the right committees as the drama has unfolded: Oversight and the Judiciary Committee, where he's vice chairman of the Subcommittee on Courts, Commercial and Administrative Law. Not one to self-censor for fear of igniting controversy, Gowdy called Minority Leader Nancy Pelosi's (D-Calif.) charge that the Holder hearings were really about voter suppression "mind-numbingly stupid."
In this fall's election, his seat is classified as safe; even though redistricting has taken some of his home county, he handily defeated his Democratic challenger with 63 percent of the vote in 2010. In a primary run-off that year, he beat Rep. Bob Inglis (R-S.C.) by a 70-30 percent margin after Inglis angered conservatives by supporting cap and trade. As a conservative in the House, he's also tangled with House Speaker John Boehner (R-Ohio) on Right vs. might questions; he voted against the deal to raise the debt ceiling, for instance, while Boehner supported it.
Quotable: "Mr. Attorney General, you have a difficult job, but if you think that you are being singled out because of political ideology or race or any other characteristic or factor when it comes to Fast and Furious, you are sorely mistaken." – House Judiciary Committee oversight hearing with Holder testifying, June 7, 2012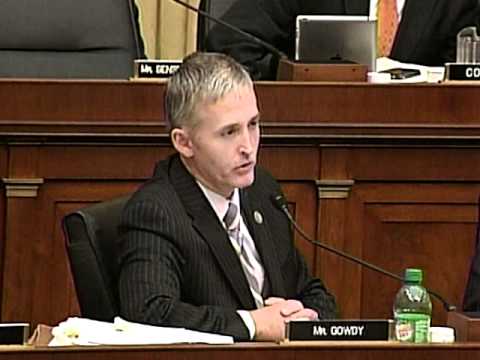 Jason Chaffetz
This former Utah co-chairman of Michael Dukakis' 1988 presidential campaign has come a long way since entering Congress a little more than three years ago. Jason in the House, as his Twitter handle goes, captured budget-cutting consciousness by sleeping on a cot in his office to show that a little scrimping goes a long way. The Republican takes issue with House resolutions that he sees as time- and energy-wasters — i.e., measures to congratulate sports teams — and wants more attention directed to protecting Fourth Amendment rights and other fiscally and socially conservative principles. Last year he was nipping at Sen. Orrin Hatch's (R-Utah) heels, but that primary matchup never materialized.
Simply put, when Chaffetz opens his mouth at a Holder hearing you know it's going to be good. He has command of the dais and doesn't shy away from challenges put forth by other committee members. He also serves on Oversight and the Judiciary committees, and he and Issa have made a potent duo when driving home the details about Operation Fast and Furious — whether or not their push has sat well with Boehner.
Quotable: "In an abundance of caution, Speaker Boehner [and] Eric Cantor, our leader, sent a letter to the White House and Attorney General Holder asking them to answer some very basic questions – that's been nearly a month. I think the speaker is probably going to be sufficiently embarrassed by the fact that the attorney general is also blowing him off as they did with the subpoena that was issued in October. I find it totally an embarrassment, I find it totally wrong that the attorney general would just ignore a subpoena. You can't do that in this country and get away with it." – on Fox News, June 5, 2012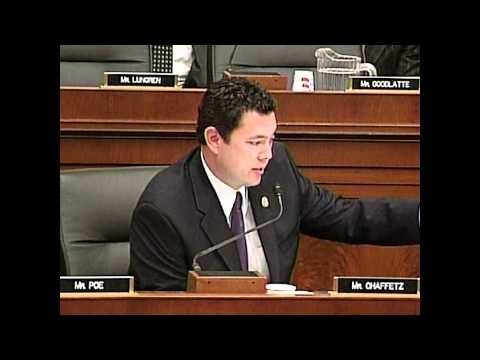 Raul Labrador
This freshman Republican distinguished himself as the only member to call for Holder's resignation at last week's markup of the contempt resolution, though it wasn't the first time Labrador has made that demand. Labrador, from Idaho, sits on the Oversight panel as well as the Congressional Hispanic Conference and the conservative Republican Study Committee. An attorney and small-businessman by trade, Labrador was an upset underdog victor in his 2010 GOP primary.
In May, Juan Williams wrote that Labrador was "at the center of 2012′s explosive politics" by virtue of being Latino, Mormon, and a Tea Party favorite. The Puerto Rican has talked about making the GOP more inclusive by promoting the Republican Party as the answer for Hispanics concerned about economic security and prosperity. It's his strong presence in the Holder affair that will heighten recognition of this formidable newcomer.
Quotable: "When the attorney general was before this committee last year, I brought to light his historical pattern of willful ignorance with a series of slides highlighting his lack of knowledge when he's under oath. He knows nothing. He says nothing. And he seeks for nothing. Never in my life have I been met by a man more unconcerned with the search for the truth." – Oversight Committee markup of Holder contempt resolution, June 20, 2012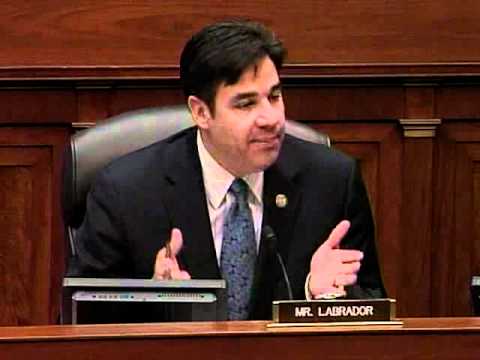 Peter Welch
It's not just Republicans getting a higher profile in the Holder scandals. Rep. Peter Welch (D-Vt.) isn't exactly a household name in much of the country, having filled Bernie Sanders' old seat in a 2006 contest that was noted for its extreme niceties instead of mudslinging. But he was probably the most effective representative on his side of the aisle at last week's contempt markup. He wasn't blasting Issa, but presenting a measured argument in his failed amendment that the contempt resolution should be postponed to allow time for a Bush-era gunwalking probe. In return, the progressive Dem — with an occasional splash of conservative, such as his high marks for gun rights — has gotten extra MSNBC hits, where the mild-mannered attorney-turned-congressman runs with the party's Holder-as-target theme. All in all, though, he does more for his party on this than the "mind-numbing" arguments of Pelosi.
Quotable: "I would support a privilege log. If he's turning over these other items, then that would be progress for us. I don't know if the committee can have some discussions about us doing our work to bring in some of these people in the Bush administration, where it would at least give many of us peace of mind that we're doing our full job. So do we really need to do this today? I mean, at some point, we may need to, but I don't feel like we really need to do it today in order to be true to our mutual obligation to get to the bottom of it and not take no for an answer when it comes to getting documents that we're entitled to have." – Oversight Committee markup of Holder contempt resolution, June 20, 2012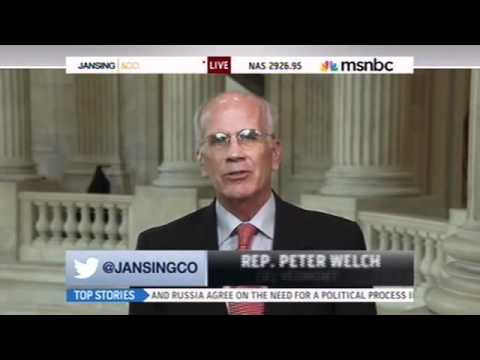 ---
TOPICS: Government; Politics
KEYWORDS:



---
To: Kaslin
Some would consider WITHHOLDER a HERO. Who OBAMA.
---
To: spawn44
---
To: Kaslin
Any Attorney General has the potent power of "investigation". Issa is rich man. I'm sure the DOJ is digging like crazy.
---
FreeRepublic.com is powered by software copyright 2000-2008 John Robinson