---
It starts: first Asian bank mulls British exit from the EU
The Telegraph ^ | 8/9/2012 | Ambrose Evans-Pritchard


Posted on 08/09/2012 1:20:30 PM PDT by bruinbirdman
So we have a new term: BRIXIT.
Japan's biggest bank Nomura has issued an 11-page study evaluating the likelihood that the UK will leave the European Union entirely or partly.
Events could accelerate as soon as this autumn if eurozone woes force the Government to commit to a firm date for a BRIXIT referendum.
"The effect a looser relationship with the EU would have on the UK economy in general and on the financial services sector in the UK in particular is not clear at this time, even though British eurosceptics argue that being freed from EU regulation would be a booster. However, the prospect is, in our view, bound to raise concerns – indeed, is doing so already in the City."
The core point is that the eurozone may have to take drastic steps in integration (fiscal union, etc) to save the euro, making it nigh impossible for a fully sovereign state to remain part of the Project.
In other words, it is not so much Britain leaving the EU as the EU leaving the treaty-based club of sovereign states it was supposed to be.
The report is part of the bank's "Issues which keep me awake at night" series.
It does not take sides.
Here are a few extracts, written by Alastair Newton (an ex-British diplomat, former head to Tony Blair's G7 team, and intelligence co-ordinator in the first Gulf War). Unfortunately, we cannot post the whole report online because of Nomura's compliance rules. The bank emphasises that this is his personal opinion.

(Excerpt) Read more at blogs.telegraph.co.uk ...
---
TOPICS: Business/Economy; Conspiracy; Government; Politics
KEYWORDS:



---
To: bruinbirdman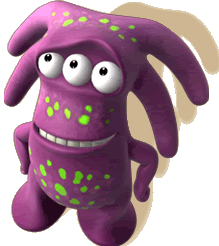 easier for them than the rest since they don't have that euro-albatross hanging around their neck...
2
posted on
08/09/2012 3:33:33 PM PDT
by
Chode
(American Hedonist - *DTOM* -ww- NO Pity for the LAZY)
---
To: bruinbirdman
From the point of view of an objective outsider, what the various players may want, and how they want to frame it, is far less important than basic economic principals.
By this I mean that the UK may be of more help stabilizing the situation from the outside, as long as the Pound is insulated from the Euro. In that position, they can use a carrot and stick approach, from a more neutral point of view.
In effect, like a judge in a civil case involving the division of assets.
---
FreeRepublic.com is powered by software copyright 2000-2008 John Robinson