---
Sleeping With The Enemy: The Ides of Islam!
Self | 9/16/12 | Me


Posted on 09/16/2012 10:18:40 AM PDT by xuberalles

The liberal media's desperate and shameless attempt to hold Islam in a positive light – solely to shield a battered Obama from blame - is disgusting and nothing short of criminal. The Libyan embassy debacle had nothing to do with an anti-Muslim movie pieced together by a Christian; it was but another viscous and coordinated attack on the independence of America. Does the fact this act happened on 9/11 mean nothing…the same day Mr. Hussein sent a letter of apology to Egypt? Did the White House not receive multiple warnings as early as three days before the attack? Why were our Marines not allowed to have live ammunition? Did Barack Obama not support the Muslim Brotherhood – the most ardent and radical minions of Islam – and help them ascend to power? Why does Valerie Jarrett, Obama's Islamic sympathizing, Marxist sister-in-arms, have a bigger security entourage than a U.S. Embassy? And finally, does the media really believe we are that stupid? Yes, this is the type of propaganda, progressiveness nonsense, that is literally costing people their lives!

The truth is, Islam doesn't need a "trigger" to unleash their murderous rage on the West. They hate America everyday of their lives, they are taught to hate us from the cradle, they will die hating us. Its followers are either the ones perpetrating the actual violence, glorifying death in the streets, or they condone it with their silent consent. The real tragedy is that we have a President, supposedly educated and the leader of the free world, who claims Muslims are some of "the most tolerant people" on Earth. Excuse me while I laugh and send him a copy of "Islam for Dummies", not to mention the names of millennia of victims who perished at the hands of such benevolence. Sorry, I find no redeeming qualities in a religion that denies women basic human rights, stones gays to death, kills children, and believes "the infidel"- i.e., Christians and other nonbelievers - must die by the sword of Mohammed. No God, at least one worthy of respect and devotion, would condone such barbarism. Excuse me for asking, but has the hopelessly backwards religion of Islam ever had a reformation? I didn't think so.

Sadly, the "blame America first" MSM is so determined to keep Americans in the dark – helping Obama appear more presidential while bashing Mitt Romney – they are hindering this country from presenting a united front against such unrepentant evil. Instead of putting the blame squarely where it needs to be – on the shoulders of Islam – they politicize it for a misguided, selfish agenda. I find it absolutely revolting the liberal media was incensed over Chic-Fil-A voicing their first amendment rights over gay marriage, yet they feverishly conspire to paint Islam and Barack Obama in a positive light; even after 9/11, the Fort Hood massacre, and the storming of yet another American embassy. If that's not the height of hypocrisy, I don't know what is. Oh wait, I remember now; how about our vigilant, "patriotic" President voicing support for a mosque being built at Ground Zero on the ashes of the victims of our greatest tragedy! Apparently, concern for the feelings of Muslims doesn't translate to true concern for our own.

---
TOPICS: Government; History; Politics; Religion
KEYWORDS: islam; libya; obama; terrorism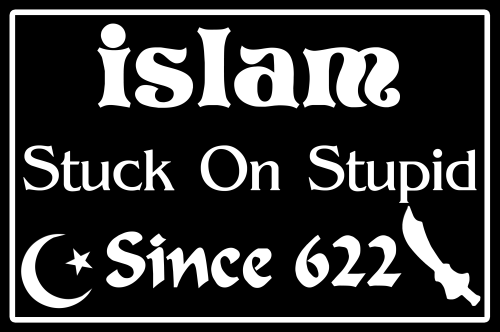 ---
To: xuberalles
One correction: it was the US consulate debacle.
Then again you have the US mideast debacle.
Also there is the US monetary debacle.
And of course the US spending debacle.
There is the US War on our constitution debacle.
I must include the "green energy" debacle.
How can we forget the "sequestration" debacle?
My conclusion: this administration IS the debacle!
2
posted on
09/16/2012 10:53:37 AM PDT
by
jdfromny
(At what point are we officially "North Americans"?)
---
To: xuberalles
Islam is not stupid. It is deadly serious. Unless actively opposed, its tenets will soon replace those of our Constitution.
---
FreeRepublic.com is powered by software copyright 2000-2008 John Robinson