---
To: Eaker; Absolutely Nobama; afnamvet; AK2KX; Ancesthntr; An Old Man; APatientMan; ApesForEvolution; ..
CW2 Ping
Some of the hate radio hosts began to fan the flames with crazy rumors that really weren't so crazy, not to us. When they were taken off the air through a variety of means (but mainly for violating the "fomenting domestic terrorism" laws), the right wing nut jobs went absolutely mad with fury. The accusations about a secret purge continued. The plan was being laid out for all to see, even while it was being officially denied at every level, and was never reported on at all by our cooperating media networks and other friendly outlets.
And then the shooting started.
At a month and a half or so, it sometimes seemed that the plan was in danger of falling apart. I asked Dennis about it in private, but he appeared unworried. "It's all part of the action-reaction calculus. It was all taken into account. We needed them to react. We're in the second phase. We smoked them out into the open with phase one, and now we can go get them. Why do you think we bought billions of bullets for the DHS? Why do you think we paid for SWAT teams and armored cars in every Podunk town in America? We've been getting ready for this moment for years."

4
posted on
09/20/2012 5:20:58 AM PDT
by
Travis McGee
(www.EnemiesForeignAndDomestic.com)
---
To: Travis McGee
.40 caliber is the most common law enforcement pistol round now.
Not too much of a stretch to see who that ammo is going to be distributed to.
37
posted on
09/20/2012 7:16:51 AM PDT
by
Molon Labbie
(Prep. Now. Live Healthy, take your Shooting Iron daily.)
---
To: Travis McGee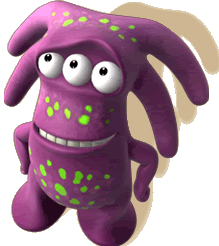 aside from the obvious, are they trying to create a shortage and or drive up prices???
46
posted on
09/20/2012 2:47:33 PM PDT
by
Chode
(American Hedonist - *DTOM* -ww- NO Pity for the LAZY)
---
To: Travis McGee
Lying in bed waiting for the sun to rise, I started thinking of every possibility that this ammunition could be used for.
The best one is that the Muslims start protesting in the USA and it has to be used on them to quell the crowds and keep them from torching our schools and theaters. I am certain that is about 720 degrees out of alignment from what is actually intended.
52
posted on
09/21/2012 9:08:42 AM PDT
by
B4Ranch
(There's Two Choices... Stand Up and Be Counted ... Or Line Up and Be Numbered .)
---
FreeRepublic.com is powered by software copyright 2000-2008 John Robinson