---
Banning The Ignorance Of Islam!
Self | 9/26/12 | Me


Posted on 09/26/2012 12:15:56 PM PDT by xuberalles

Why would a man, let alone the President of a country predicated upon free speech, agree with a U.N. resolution to ban insulting Islam – not Christianity mind you – a religion responsible for the greatest tragedy on American soil? Every single day, Muslims, as well as Arab leaders, publicly call for the destruction of America and Israel. In fact, just yesterday Iranian President Ahmadinejad claimed, for the millionth time, Israel would soon be wiped off the map; yes, right in front of the same wise international body that supposedly is acting to preserve the good name of the prophet Muhammad, rather than Jesus Christ. I have some bad news for the United Nations and Islam. The citizens of the United States of America will never cease in calling Islam what it truly is: a backwards ideology whose majority of members are blood thirsty minions of hate and ignorance. If Muslims universally object, prove it otherwise by taking to the streets and denouncing those terrorists who bludgeon humanity and any last vestiges of common decency. That's what I thought.

While we are on the subject of democratic duplicity, why do liberals – those who religiously support Palestine and the Muslim brotherhood – relentlessly attack Chick-Fil-A as a hateful, extremist enterprise that must be destroyed because it voiced its Constitutional right to disagree with gay marriage, like a majority of Americans, but they conveniently fail to utter one critical word about a religion that routinely stones gays to death? Likewise, Democrats endlessly assail Republicans with claims of an imaginary war on women – those right-minded souls who simply refuse to accept the over 50 million deaths of aborted babies since Roe V. Wade (9 times that of the Holocaust) - yet the left vehemently supports Islamic nations that deny women basic rights; nations who support females being beaten, tortured or murdered for doing nothing more than what millions of American women do everyday…live as equals. I find it disgustingly ironic progressives have no qualms with the flag being burned, the bible desecrated, or a crucifixion of feces being erected in the name of art, yet it is intolerable, or even criminal, to defame Islam – the greatest source of terrorism in the world today – by mocking the Koran or posting a YouTube video.

If Barack Obama wants to support a New World Order to subversively supersede the Constitution with his radical agenda, one that favors barbaric tenets of Islam over the ideals of sanity, our Judeo-Christian values, then he should not object to being called a Muslim, or at the very least, a Muslim sympathizer. Any so-called leader who fails to secure our borders in a post 9/11 world, who fails to unconditionally condemn the murder of its own citizens at the hands of terrorists - let alone to prepare for it – and who fails to denounce Sharia Law as a grave threat to the Bill of Rights and American sovereignty, is fatally compromised and an enemy of the state himself.

Yes, forgive my brashness, but I want a real leader; one who puts America first – our security, our future, our right to live as free men and women – and not the modern-day caricature of some snot-nosed pothead who thought communism was cool because he hated America so much he couldn't tell right from wrong, sunshine from subjugation, and that the countless lives crushed beneath the boot of Lenin, Stalin, and Che Guevara were nothing more than footnotes in a history book; no, they were mothers and fathers, sons and daughters, victims. If Islam, a religion that has never had a reformation, a common sense re-evaluation of its antiquated beliefs, is hopelessly bent on hating American until the end of time, they can do so on their dime and without our sympathies. If I'm not mistaken, and I have much more of a mathematical conscience than Barack Obama, our consulates could use a budget increase. Then again, we're obviously asking the wrong person. Mitt Romney gave more to American values in one year, than Barack Obama gave in his entire life.

---
TOPICS: Government; Military/Veterans; Politics; Religion
KEYWORDS: freedom; islam; obama; terrorism



---
To: xuberalles
Didn't our Heavenly Father, through our Savior
tell us
...
" thou mayest not set a stranger over thee, which is not thy brother."
How well we deserve this curse (~so shall the LORD bring upon you all evil things~) God has given us,
through the ILLEGAL IMMIGRANT IN CHIEF, the FASCIST Obama.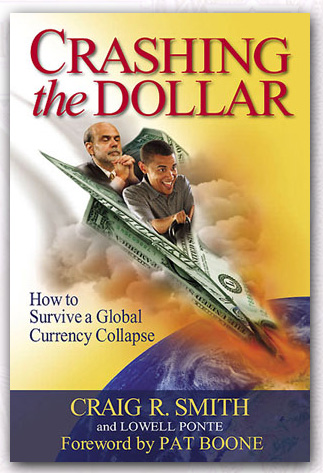 Barack Hussein Obama II IS a Muslim
.
His actions prove it.
To believe Barack Hussein Obama II
, when he claims to be a Christian,
is to trust Satan.
Muslims are well know for lying about their faith.
MUSLIMS are allowed to LIE and deceive NON MUSLIMS, if it benefits or protects ISLAM.

Qur'an (16:106) - Establishes that there are circumstances that can "compel" a Muslim to tell a lie.

Qur'an (3:28) - This verse tells Muslims not to take those outside the faith as friends, unless it is to "guard themselves."

Qur'an (9:3) - "...Allah and His Messenger are free from liability to the idolaters..." The dissolution of oaths with the pagans who remained at Mecca following its capture. They did nothing wrong, but were evicted anyway.

Qur'an (40:28) - A man is introduced as a believer, but one who must "hide his faith" among those who are not believers.

Qur'an (2:225) - "Allah will not call you to account for thoughtlessness in your oaths, but for the intention in your hearts"

Qur'an (66:2) - "Allah has already ordained for you, (O men), the dissolution of your oaths"

Qur'an (3:54) - "And they (the disbelievers) schemed, and Allah schemed (against them): and Allah is the best of schemers." The Arabic word used here for scheme (or plot) is makara, which literally means deceit. If Allah is deceitful toward unbelievers, then there is little basis for denying that Muslims are allowed to do the same. (See also 8:30 and 10:21)

Taken collectively these verses are interpreted to mean that there are circumstances when a Muslim may be "compelled" to deceive others for a greater purpose.

For a better understanding of the issue, read
HISTORY of Mohammed ( spelled variously; Mahomet, Muhammed, Mehmet, etc. )
.
2
posted on
09/26/2012 12:24:33 PM PDT
by
Yosemitest
(It's simple. Fight ... or Die !)
---
To: xuberalles
3
posted on
09/26/2012 1:05:05 PM PDT
by
Bon mots
(Abu Ghraib: 47 Times on the front page of the NY Times | Benghazi: 2 Times)
---
To: Yosemitest
During his UN speech Obama said,
"The Future Must Not Belong to those who slander the prophet of Islam (non-Muslim)"
non-Muslim do not believe Mohammad was a prophet.
That is by definition Defamation of character too Mohammad.

So he actually said:
"The Future Must Not Belong to (non-Muslim)"
Or
"The future must belong to Islam."
Allāhu Akbar = Allah is greatest

4
posted on
09/26/2012 1:21:42 PM PDT
by
Steve Van Doorn
(*in my best Eric Cartman voice* 'I love you, guys')
---
FreeRepublic.com is powered by software copyright 2000-2008 John Robinson