---
This thread has been locked, it will not receive new replies.
Locked on

10/29/2012 5:43:33 AM PDT

by Admin Moderator, reason:



Pics: Hurricane #Sandy already taking toll on Atlantic City, Jersey Shore
Twitchy ^ | 10/29/12


Posted on 10/29/2012 5:21:54 AM PDT by markomalley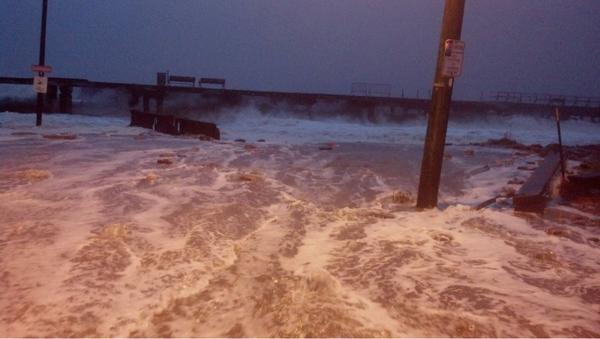 Wow. As Twitchy reported, Hurricane Sandy flooding already started yesterday. Now these on-scene photos show that the Jersey Shore is already taking a hit, even before Sandy makes landfall.
RT @Ginger_Zee: .@abcworldnews is coming up! 27k people have evacuated Atlantic City: http://t.co/u95zJTeA" #Sandy abcn.ws/WTa1z3—
ABC News (@ABC) October 28, 2012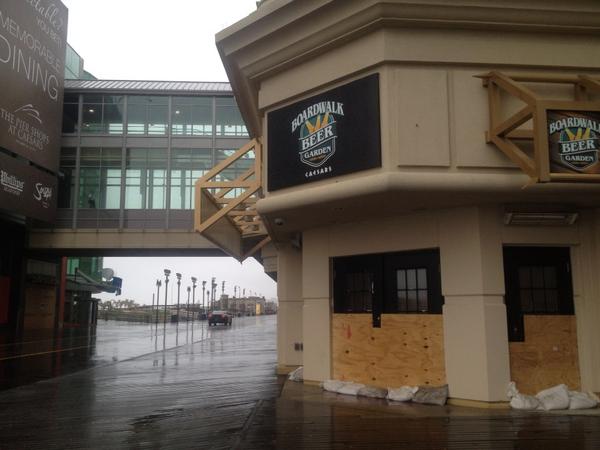 That evacuation was necessary.
Hurricane #Sandy is turning to the northwest and is now heading towards Cape May/Atlantic City. http://t.co/gawPnemo—
George Wright (@gwweather) October 29, 2012
Sandy is already taking a toll on Atlantic City, N.J.
Atlantic City's beach just disappeared. #sandy instagr.am/p/RWH334L3qr/—
kac (@kellyanncollins) October 29, 2012
Here's one from the Atlantic City's Inlet, courtesy of @mommashell01: http://t.co/Ffg1cr9F #acpress #Sandy—
Lynda Cohen (@LyndaCohen) October 29, 2012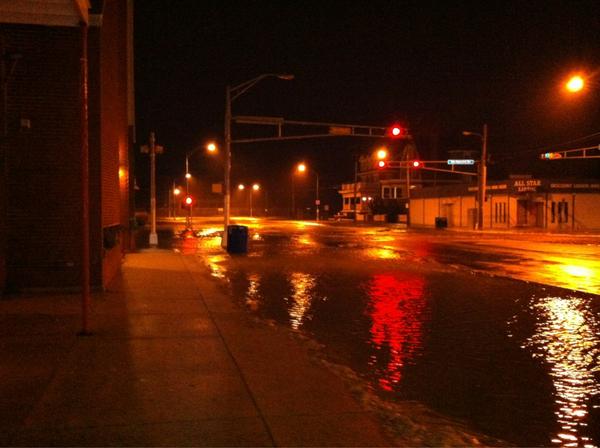 @MaryBoisonberry "@newsbreaker: Picture Malik R. shows crumbling boardwalk in Atlantic City #Sandy
http://t.co/EAUUdXhB
RT @twc_shawn"—
Denise (@DZ198) October 29, 2012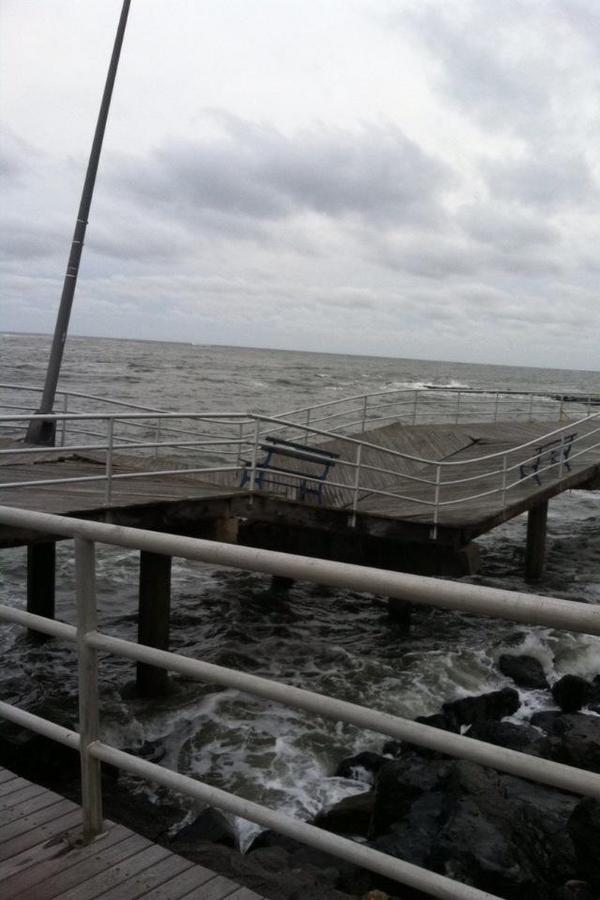 Waves from the ocean down In Atlantic city ,New Jersey right now ! #CNN #SANDY instagr.am/p/RWVITlIXQQ/—
JASMINE DORTCH (@IAMDORTCH1990) October 29, 2012
Atlantic City is already getting hit. #frankenstorm #Sandy http://t.co/JNmrkmpn—
Nicholas Huba (@nicholashuba) October 28, 2012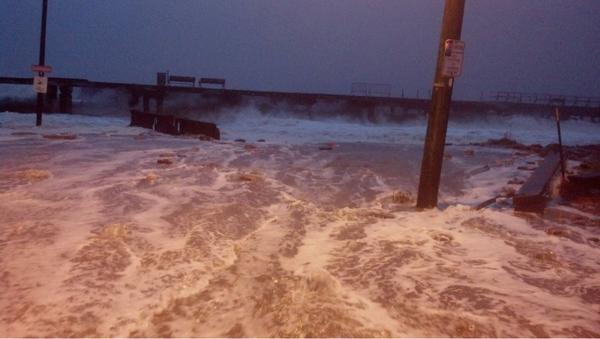 Other areas along the shore are getting hammered already as well.
Whoa "@hic_clix_pix: Amazing picture from Ocean Grove, NJ #Sandy #FrankenStorm http://t.co/nf5W82kU (via @57UN)
OMG!!! Amazing!!"—
Megan Farry (@meganfarry) October 29, 2012
Yikes. Scary!
And Seaside Heights, home of MTv's "Jersey Shore":
RT Before/After Seaside Bridge #Sandy #SandyABC7 #Seaside #Bridge #NJ http://t.co/D3WKxLfb—
Nicole Chabala ???? (@Quadsevens) October 29, 2012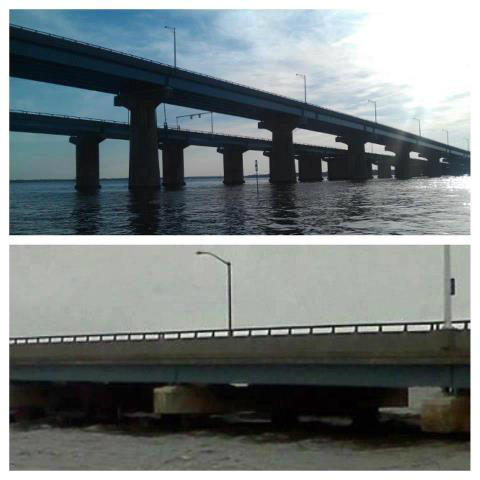 Seaside Heights boardwalk. This is just the beginning #Sandy http://t.co/crTyfYiB—
Eileen Perry (@eileen0876) October 29, 2012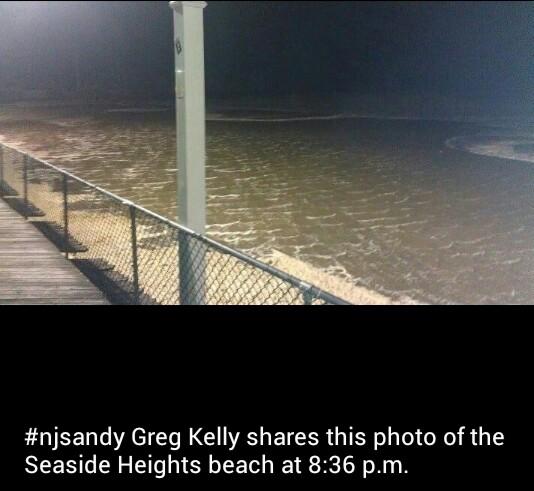 And in Belmar, N.J.
Damn RT @DavesForecast: A boat being tossed by #waves from Hurricane #Sandy… Belmar Inlet #JerseyShore @News12NJ http://t.co/9LxVu25z—
melissa (@_melly_mel_) October 29, 2012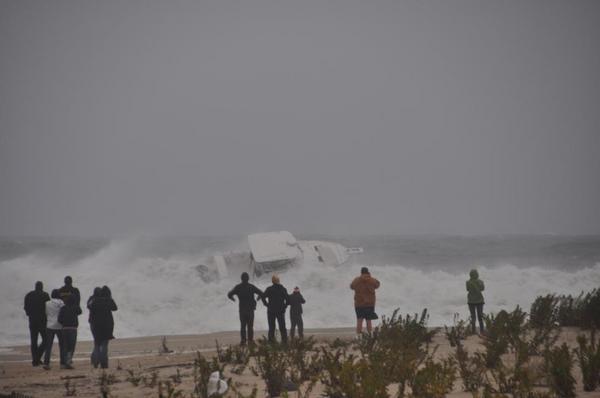 Listen to Governor Christie: "Don't be stupid." Stay safe, New Jersey!

---
TOPICS:
Local News
KEYWORDS:
---
To: markomalley
From an Outer Banker's point of view, those people in the last picture are insane.
---
To: markomalley
Obama is going to get credit/take credit for anything any anybody that survives the storm. He will be on TV a lot running the show. He and Michelle will be caring for people in shelters. We will hear that without big government help we all perish.
He will sweep to a landslide unless we associate him in people's minds with the storm. The campaign maybe can't do it but it must be done. His karma, his curse, more of his destruction. The storm just finishing off what he started. Consequences of turning our back on God. People somehow have to associate the destruction with Obama.
No other way. If he wins it will be said that God brought the storm to bring him victory and he will be magnitudes worse.
---
To: all the best
"I care"....See..."I Care"....
But he didn't care about Stevens and 3 other brave americans mowed down in their prime......Pure politics at its' worst.

4
posted on
10/29/2012 5:32:54 AM PDT
by
Sacajaweau
(r)
---
To: Sacajaweau
You know, post like that is why I am looking forward to taking a vacation from FR after Romney wins.
Election season just brings out the real embarrassing loons on our side. People that are as stupid as your average DUer.
Obama is going to win in a "landslide" because he takes a few photo ops? On what, a closed beach next to a freaking ocean???
As if all of the issues this election will be completely forgotten just like that because a storm that forms over the ocean makes rain on the land next to it.
If people are this bored then go to the local campaign HQ and help them out instead of blowing time making out stupid projections in your head.
---
FreeRepublic.com is powered by software copyright 2000-2008 John Robinson