---
U.S. to Help Boost Business Competitiveness -- In Ethiopia
U.S. Trade & Aid Monitor ^ | Dec. 12, 2012 | Steve Peacock


Posted on 12/12/2012 2:08:33 PM PST by Steve Peacock

A $20 million contract to spark "private sector competitiveness" in Ethiopia has been awarded by the U.S. Agency for International Development (USAID). As U.S. Trade & Aid Monitor reported earlier this year, the agency's Finance and Business Services (FaBS) Project seeks to increase Ethiopian industry's access to financing in order to drive "sustainable economic growth" while reducing poverty (Monitor, April 26, 2012).

CARANA Corp., an Arlington, Virginia-based consulting company, will carry out the project for USAID over the next five years. CARANA in October separately secured a $12 million USAID contract to execute the Nigeria Expanded Trade and Transport (NEXTT) program, whose goal "is to support the Nigerian government's efforts to expand trade domestically... and improve its efficiency so that trade, particularly in agricultural products, can provide inclusive economic growth and development of Nigeria."

Source document: Contract award #AID-663-C-13-00001

---
TOPICS: Business/Economy; Government; Politics
KEYWORDS: ethiopia; foreignaid; obama



---
To: Steve Peacock
this kind of s—t never ceases to amaze me.
---
To: Steve Peacock
One of the goals of this administration is to sap the money out of this country and send it to "poor oppressed downtrodden" countries.
---
To: Steve Peacock
At least it has a chance of succeeding.. it's not Detroit.
4
posted on
12/12/2012 2:23:41 PM PST
by
WilliamofCarmichael
(If modern America's Man on Horseback is out there, Get on the damn horse already!)
---
To: Steve Peacock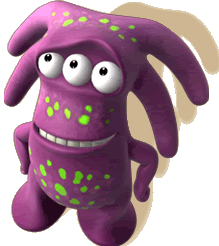 obviously they can't find enough sh!t to waste taxpayer dollars on here in America...
5
posted on
12/12/2012 3:51:44 PM PST
by
Chode
(American Hedonist - *DTOM* -ww- NO Pity for the LAZY)
---
To: Steve Peacock
The Gov. of Mass. requested economic aid for the American fishing industry in the New England area after an "Economic Disaster" was proclaimed due to devastating, job killing Agenda 21 fishery policies that came out of the obama adm.
They got zilch!
I remember also that stone masons in Palestine got some $450 million to "enhance" their business.
Agenda 21- shut in US production from natural resources. Export the wealth of the country abroad.

6
posted on
12/12/2012 4:28:00 PM PST
by
Captain7seas
(Fire Jane Lubchenco)
---
FreeRepublic.com is powered by software copyright 2000-2008 John Robinson