---
Some real solutions for making schools safer.
Vanity | 12-20-2012 | servo1969


Posted on 12/20/2012 9:57:55 AM PST by servo1969

OK. What are your real solutions to make schools' "Gun Free" zones safer? The current policies are as useful as the TSA - they only give the illusion of safety while actually accomplishing nothing.

I think there are a few different changes that can be made both to the schools and the policies in place. I've tried to limit it to things which aren't really that noticeable to the students. My idea was to make them safer without making things look all that different.

First of all the doors should lock when closing and people should need to be buzzed in. I know, I know. A lot of the schools were already doing this and then stopped because it became too much of a hassle. Well, make it so that it's not a pain at all. Rearrange things so that it's simple and no big deal to follow the rules. If the door is not visible from the desk then install a good camera and intercom if necessary.

How about a little ballistic film on the entrance and exit door windows? If the money is available you could even put some on the classroom doors. You might not even have to replace the glass you have currently. A high quality film on both sides might keep someone out or at least slow them down long enough for the faculty to execute their planned response.

And when I say response I mean various things. The faculty and students should drill at least once a month for this sort of thing. But, once again, it doesn't have to be a big deal to the kids. Call it a fire drill or an earthquake drill or whatever you wish. Only the faculty needs to be concerned with the full aspects of the drill.

The planned response to an armed intruder should be both passive AND aggressive.

The passive should at the very least include calling 911(duh), locking doors and sending the kids to the areas of the rooms that have the least line of sight for any bad guy. All of this should be part of the drills. These passive actions are probably in place at most schools already. And none of them will stop an armed intruder who is truly determined to kill.

So that's where the aggressive response comes into play. The only real thing that will stop a killer is to severely injure or kill him. Up till now the killers have always had the advantage. There has been nobody in the schools who can oppose them with any real force. That needs to change.

Some people may opt for armed guards but guards are expensive and stand-out in the crowd. I think the teachers and other faculty in the schools should be utilized as armed security. Now, I know what some will say. "My kid's teacher is an idiot! Now you want her to be an armed idiot, as well?" Listen, I've seen my share of stupid teachers but that doesn't mean they're necessarily dangerous. And besides, I'm not suggesting we just say "Hey, if anybody wants to bring a gun to school, knock yourself out!"

The teachers should have to volunteer to carry on the job. There should not be any extra pay for doing so. That way only the people who really want to carry will bother. They should have to attend classes by the NRA or police dept. and qualify with the gun they will carry. This qualification should expire every 90 days or so. Then they must re-qualify at the appropriate facility. If they violate a school policy or seem to be acting a bit 'iffy' in some way their permit can be revoked. They won't lose any money if this happens because they weren't being paid for it in the first place. They just won't be allowed to carry at work until they satisfy some guideline or another.

Now, like I mentioned awhile ago, all of this should be 'under the radar' so to speak as far as the kids are concerned. The people who carry should do so safely and discretely.
The students should see nothing but this: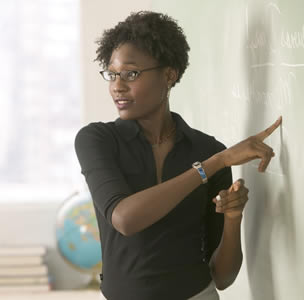 While their security remains quietly just out of sight: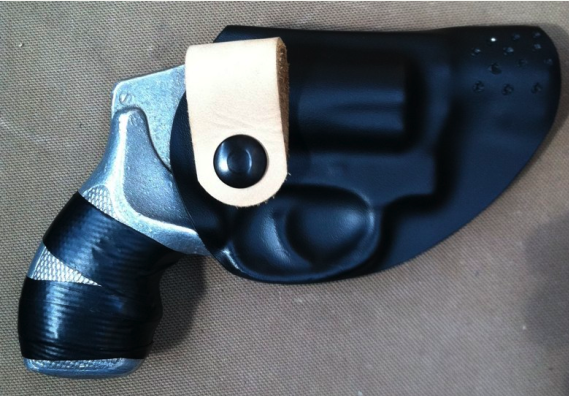 Now I wouldn't recommend thigh holsters for teachers in elementary schools. There's too many kids grabbing the teachers around the legs and the whole idea is for the kids to be completely unaware of the guns. It shouldn't even come up in conversation any more than necessary.


So, to re-cap: Harden the building just a little, have a plan for an armed attacker and practice it, and use some of the people you have on the job as armed security. These are just a few ideas I had. I expect many people will disagree with them. Maybe some will sound good. Something needs to change and I can't see how taking guns away from people who have never hurt or threatened anyone will make children any safer. But, then again, safety is not really the point of gun control no matter what certain politicians may say.

---
TOPICS: Education; Government; Politics; Society
KEYWORDS: banglist; carry; guncontrol; secondamendment; shooting; teacher
---
Navigation: use the links below to view more comments.
first 1-20, 21-40, 41-50 next last
---
---
---
---
---
---
---
---
---
---
---
---
---
---
---
---
---
---
---
---
---
Navigation: use the links below to view more comments.
first 1-20, 21-40, 41-50 next last
---
---