---
To: 2ndDivisionVet
The are killing thousands of people who need medical care, but are NOT dying.
---
To: wolficatZ
I read somewhere of doctors in UK so ticked off about the situation that they have been prescribing water for patients.....
.....meanwhile "nurse Ratchet" types have been confiscating flowers and their water filled jugs so as to stop visitors giving the water to patients......
....and good luck getting any sterile assistance from islamic nurses as they refuse to use alcohol based hand cleansers.
Just to make sure life threatening bacterias are well spread around, they still use the long open plan wards....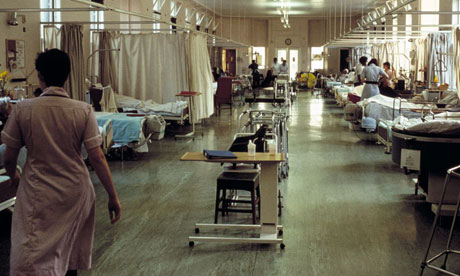 Patients starve and die of thirst on hospital wards - Telegraph
www.telegraph.co.uk › Health › Health News Oct 6, 2012 –
- Forty-three hospital patients starved to death last year and 111 died of thirst while being treated on wards, new figures disclose today.

11
posted on
01/04/2013 10:04:50 PM PST
by
spokeshave
(The only people better off today than 4 years ago are the Prisoners at Guantanamo.)
---
FreeRepublic.com is powered by software copyright 2000-2008 John Robinson