---
---
To: 2ndDivisionVet; null and void
---
To: 2ndDivisionVet
Lewiston isn't a big city is it? Those 75 jobs... no make it 400 locally since they are moving the rest out too... is going to hurt.
---
To: 2ndDivisionVet
The company will continue to publish the Farmers' Almanac, though it will no longer be printed and bound in Lewiston, he said. The 2014 edition of the almanac won't be produced until the fall, so the company hasn't worked out where it will printed in the future, he [Pete Geiger] said.
It's certain that the printing will be done in a liberty-loving Right to Work state: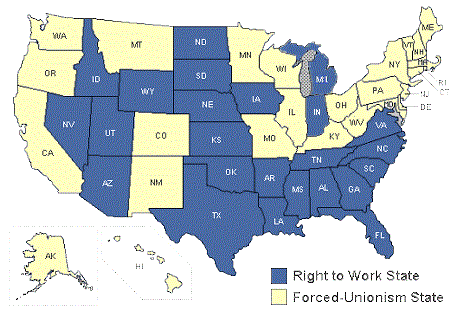 Maine needs to get with the program and toss out the modern-day slavery of unionism. It's a winning formula for both workers and owners.

---
To: 2ndDivisionVet
They're the Farmers Almanac!
How come they didn't see that coming?
---
To: 2ndDivisionVet
That's one Farmer's Almanac, not to be confused with the Old Farmers Almanac from the folks at Yankee Magazine, still published in Dublin NH I believe.
---
FreeRepublic.com is powered by software copyright 2000-2008 John Robinson