---
Luke 15:1-10 (ESV)
Now the tax collectors and sinners were all drawing near to hear [Jesus]. And the Pharisees and the scribes grumbled, saying, "This man receives sinners and eats with them."
So he told them this parable: "What man of you, having a hundred sheep, if he has lost one of them, does not leave the ninety-nine in the open country, and go after the one that is lost, until he finds it? And when he has found it, he lays it on his shoulders, rejoicing. And when he comes home, he calls together his friends and his neighbors, saying to them, 'Rejoice with me, for I have found my sheep that was lost.' Just so, I tell you, there will be more joy in heaven over one sinner who repents than over ninety-nine righteous persons who need no repentance.
"Or what woman, having ten silver coins, if she loses one coin, does not light a lamp and sweep the house and seek diligently until she finds it? And when she has found it, she calls together her friends and neighbors, saying, 'Rejoice with me, for I have found the coin that I had lost.' Just so, I tell you, there is joy before the angels of God over one sinner who repents."

---
To: squirt; Freedom'sWorthIt; PJ-Comix; MinuteGal; Irene Adler; Southflanknorthpawsis; stayathomemom; ..
---
To: Charles Henrickson
What??? An American pastor preaching about Christ, and His 100% complete, saving work for us???
Upon further inspection, I see that you are LCMS (as suspected) and indeed are the Pr. Charles Henrickson which we've heard many times on Issues, Etc. – Christ centered, cross focused.
Thank you for this unexpected and gratefully received sermon on Ash Wednesday.
Wir sind alle bettler.
3
posted on
02/13/2013 9:07:59 PM PST
by
Sally
("This is the only Administration I've ever been in where it's 100% politics 100% of the time.")
---
To: Charles Henrickson
I don't think he's talking about this Luke: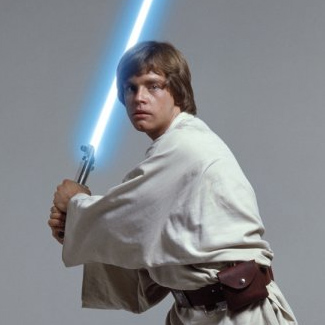 ---
To: Charles Henrickson
This is the same chapter where Jesus then goes on to tell the parable of the lost son, the prodigal son, but we will get to that on a Sunday in March.
This is one of the best lessons on the Father's love. When you get to it, make sure you don't leave out the third son. So many times, I hear people tell the story and neglect to mention the third son.

---
To: Charles Henrickson
Thanks for the sermon. Our pastor is also using the Gospel of Luke as the basis for all Lenten services this year.
6
posted on
02/14/2013 5:23:55 AM PST
by
Arrowhead1952
(Dims are stupid, period. End of conversation.)
---
FreeRepublic.com is powered by software copyright 2000-2008 John Robinson