---
You Don't Have To Like Edward Snowden
BuzzFeed ^ | June 23, 2013 | Ben Smith


Posted on 06/23/2013 7:58:53 PM PDT by 2ndDivisionVet

Reporters have always been comfortable ignoring their sources' motives. Now everybody else needs to get used to that.

Miriam Elder@MiriamElder

Snowden welcome party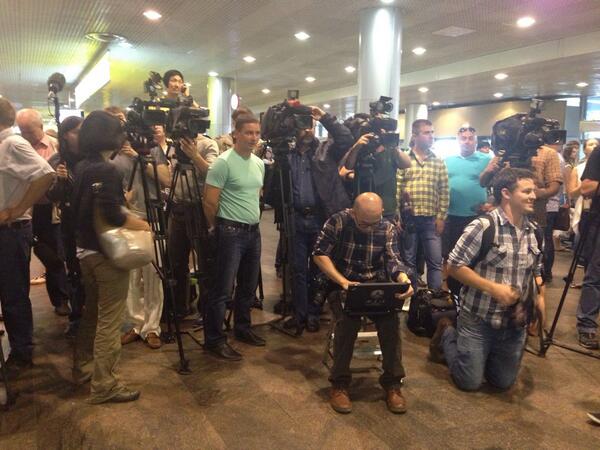 One of the most difficult features of the new news environment is that everybody gets to see the utter mess of the early hours of a breaking news story — the chaos, the bad information off the scanner, the misidentifications. Those are things that used to take place inside the newsroom or, at worst, be swept away on the unrecorded broadcast airwaves.
There is now a heated debate over the moral status of Edward Snowden — who fled Hong Kong for Moscow en route, reportedly, to Ecuador Sunday — and over whether his decision to flee almost certain conviction and imprisonment in the United States means that his actions can't be considered "civil disobedience." These seem like good questions for a philosophy class. They are terrible, boring, ones for reporters, and have more to do with the confusing new news environment than with the actual news.
Snowden is what used to be known as a source. And reporters don't, and shouldn't, spend too much time thinking about the moral status of their sources. Sources sometimes act from the best of motives — a belief that readers should know something is amiss, or a simple desire to see a good story told. They also often act from motives far more straightforwardly venal than anything than has been suggested of Snowden: They want to screw someone who is in their way professionally; they want to score an ideological point by revealing a personal misdeed; they are acting on an old grudge, and serving revenge cold; they are collecting chits with the press to be cashed in later.....

(Excerpt) Read more at buzzfeed.com ...
---
TOPICS: Conspiracy; Politics; Society; TV/Movies
KEYWORDS: edwardsnowden; msm; nsa; obama
---
Navigation: use the links below to view more comments.
first previous 1-20, 21-40, 41-42 next last
---
---
---
---
---
---
---
---
---
---
---
---
---
---
---
---
---
---
---
---
---
Navigation: use the links below to view more comments.
first previous 1-20, 21-40, 41-42 next last
---
---